Perfect solution for travelers
Stay connected while traveling
Fast connection
Choose country or region of your trip, connect a price plan, complete the settings and it's done.
Attractive price plans
Packages for 7 and 30 days, from $0.02 per MB of Internet traffic
Find a plan
Plans and regions
Regions
For those who are traveling to several countries
Search by country
Example:
Have questions about eSIM?
Contact our

online chat
eSIM internet + Zadarma telephony
All you need for Zadarma phone services is Internet, so
eSIM will let you fully use a phone system
. Connect eSIM, virtual numbers and call anywhere in the world. Zadarma is an international cloud telecom provider with large selection of virtual numbers, great rates and free PBX, that provides connection services for businesses of all sizes.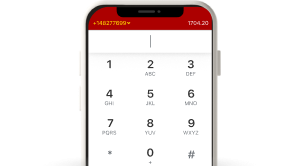 How to connect eSIM?

Register
with the service


Scan
QR code, download and activate eSIM

Enjoy
internet and telephony from Zadarma
Supported devices
More than 200 iOS and Android devices support eSIM. 
Make sure your phone is on the device list.
Why Zadarma?
>2 million users
Registered users from 160 countries
24/7 support
Round-the-clock support available in any convenient way
Save up to 90%
Save on phone services for your office and home
Zadarma IP telephony meets the requirements of globally active entrepreneurs, because they can organize their company from anywhere in the world and connect all their employees in one network with customers and partners.

Zadarma understands how integral communication and building relationships are to businesses at every stage.
Zadarma's VoIP services help you separate work from personal at an incredible price

Zadarma's tech team is always looking to evolve their cloud-based business phone software (PBX) to accommodate the ever-changing new normal global communication needs. There are many advantages to Zadarma's VoIP solution.

If you run a startup and want to learn more about the benefits of VoIP phone systems, the Zadarma Project has the expertise to offer you a customized solution.

Zadarma offers a cloud-based VoIP system that anticipates website visitors' needs and quickly responds to queries, all at a cost that can be 90% lower than a traditional business phone system, according to the company.
Zadarma makes it simple to access VoIP with free and affordable bundles, plus apps available on most platforms.
All articles