CallBack VS Click-to-Call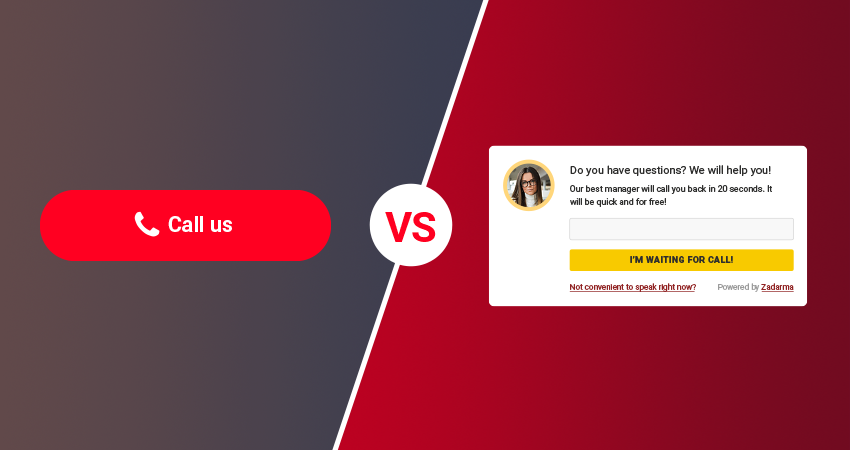 CallBack and Click-to-Call widgets can come across as similar tools with the same goals: create communication channels, support client or sell products/services, increase sales conversion.
But many businesses have a reasonable question: which one would be more effective and which to choose for your website. Check our simple explanation on how the two differ.
Read more