Zadarma is an international company, providing telecommunication services since 2006. Our professional expertise, sophisticated infrastructure and long-term experience lie at the heart of our premium cloud communication solutions. Today our service embraces a large number of active users in 160 countries, collaboration with the world largest VoIP providers, a worldwide range of virtual phone numbers and 24/7 customer support team.
Zadarma History: over 15 years of success
Introduced eSIM with internet coverage in 150+ countries, few SMS capabilities for business. New features added toTeamsale CRM: analytics, autodialer, bulk emailing. Launched an integration with the largest eCommerce platform - Shopify

Updated integrations marketplace - now PBX can be integrated with several systems. Zadarma became an MVNO and introduced its own mobile numbers in France. ID verification process has been simplified with the partnership with Jumio, and Zapier integration allowed to connect Zadarma with 5000+ apps

PBX 2.0 with extended functionality and improved interface was introduced. We have launched a browser extension for instant calls and integrations with Microsoft Dynamics, Microsoft Teams. Teamsale CRM features were significantly updated and new price plans and numbers were added

Speech analytics in 50+ languages was launched, as well as free video conferencing, new price plans - World and Americas, new integrations with HubSpot and Freshdesk, new API for Teamsale CRM and WebRTC

Free CRM-system – Teamsale CRM – launched, fully updated app for Android, extended number and price plans coverage, German language added for support, number of users surpassed 1 700 000

Complete PBX, widgets, iOS app and main website update. Attractive price plans and free Call Tracking presented. The millionth user registered with the service

New data centres launch in New York, fully updated client account design, increased toll-free numbers coverage to 70 countries

The Zadarma Cloud PBX integration with top CRM systems, project launch in Poland and Spain, free app release for Windows

API interface availability, creation of Zadarma iOS app, unique new service presentation - the SIM card for roaming with price plans and VoIP features

New data centre launch, security system modernization, and increased coverage of toll-free numbers and multi-currency price options

The new interaction system with clients, improved and expanded Cloud PBX features

Free cloud PBX (Business Phone System) launch, virtual phone number availability in 70 countries

The service expansion - the CallBack feature, SMS messages, useful website widgets and Zadarma SIP app for Android

The launch of an affiliate partner program (which now has more than 1,000 partners across the globe)

Improved service interface, creation of the webphone and other useful features

Virtual phone number sales in several countries

Substantial increase of our customer database, 24/7 customer support launch and call center establishment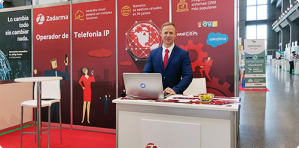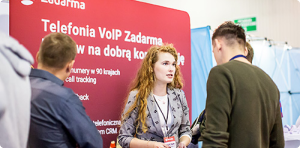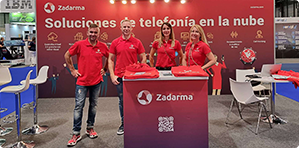 We are attentive to our clients' needs and it allows us to develop a modern service and stay in the top-20 of cloud telecom providers of the world.
Together we are creating the best communication service for you! Over 2 000 000 clients have entrusted Zadarma with their telecom needs. Sign up now and stay with our service forever.
Communication. The basis of our work.

Transparency. We avoid any understatement, small print and stared clauses. Openness and honesty are the main principles of client interactions at Zadarma.

Improvement. Constant improvement of our services and products allows us to maintain leading positions in the industry for many years.

Automation. We do not have a sales department, we do not force you into getting unnecessary services. Clients can connect all required services in the personal account in a matter of minutes, and we will assist at any point.

Feedback. We are happy to receive any feedback and do everything for our service to be easy to use for clients with any level of technological background.
Our philosophy
Effortless telephony
Voice communication is the priority for Zadarma. Unique technologies at the basis of our services allow our end-users to take confident and easy decisions for both business and private communication needs.
For many years now futurologists have been predicting the death of voice communication, however, each year virtual telephony is improving and continuing its development. We are confident, that it is partially thanks to our hard work.
Modern technologies
Constant improvement of our services is one of the main Zadarma goals. This is our philosophy.
We are always striving to improve, and we are implementing the most modern and advanced technologies in our work. All for you to enjoy our services for your business with ease.
Client satisfaction and data security
We become happier when we interact with our satisfied clients. Thus, our main goal is to develop convenient and functional services, that will not only benefit your business but bring you positive emotions and actual value to your company.
Zadarma pays close attention to privacy issues. We provide reliable security to all your
personal data
.
Zadarma Network
We set maximum quality and reliability requirements for our infrastructure:
7 main data centres in 7 countries on three continents (Europe, North America, Asia) and many smaller platforms
All main data centres are connected to at least two external channels and Internet Exchange Points (IX)
Full backup is used within each data centre (services, servers, power supply, network infrastructure). Backup also takes place between data centres
For maximum connection quality, traffic is routed through the nearest data centre
Companies
Europe
IP Telecom Bulgaria LTD
Registration number/VAT: BG201274344
Address: office 211, 16 Vasil Levski Str., 8000 Burgas, Bulgaria
Phone: +359 56 940 510
United Kingdom
SMARTVOICE LTD
Company number: 12149920
Address: 63-66 Hatton Garden, London, United Kingdom, EC1N 8LE
Spain
VOICE CLOUD S.L.
NIF/CIF: B66781501
Address: av/Cortes Valencianas, 58-1003, Valencia, Spain - 46015
Operator registered:

Operator registered: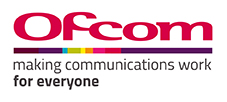 Operator registered:

Our partners







In the press
Zadarma IP telephony meets the requirements of globally active entrepreneurs, because they can organize their company from anywhere in the world and connect all their employees in one network with customers and partners.

Zadarma understands how integral communication and building relationships are to businesses at every stage.
Zadarma's VoIP services help you separate work from personal at an incredible price

Zadarma's tech team is always looking to evolve their cloud-based business phone software (PBX) to accommodate the ever-changing new normal global communication needs. There are many advantages to Zadarma's VoIP solution.

If you run a startup and want to learn more about the benefits of VoIP phone systems, the Zadarma Project has the expertise to offer you a customized solution.

Zadarma offers a cloud-based VoIP system that anticipates website visitors' needs and quickly responds to queries, all at a cost that can be 90% lower than a traditional business phone system, according to the company.
Zadarma makes it simple to access VoIP with free and affordable bundles, plus apps available on most platforms.
All articles