Phone System for Small & Medium Businesses
There are two important cost factors to consider when it comes to phone communications for your business: the cost of making a call and the cost of missing a call. An improperly routed customer, or poor response to a client inquiry can have a negative impact on your bottom line.
What if you could have the functionality and service of a state-of-the-art business phone system at a fraction of the cost?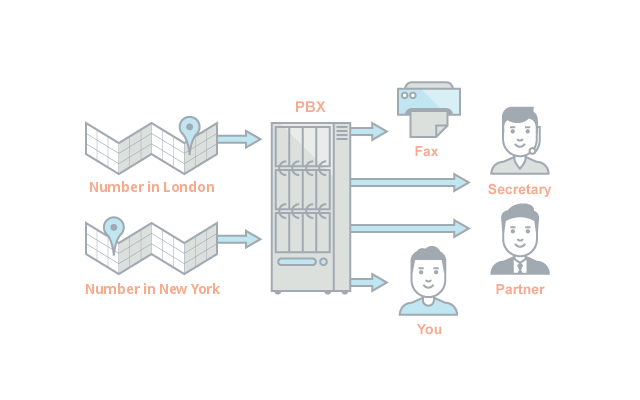 Zadarma Business Phone System
Businesses of any size can benefit from Zadarma Business Phone System (also called "cloud PBX") - whether you're a startup, small business or a large scale call center.
No custom hardware required! Setup your cloud PBX using our web interface within minutes.
Set up free phone system for your office in 5 minutes;
Save up to 90% on outgoing calls with virtual numbers.
Connect several offices within one network;
Move your office anywhere in the world without changing numbers;
Create a budget friendly call center;
Forward calls in and out of the office
Connect multi-channel virtual numbers in any city worldwide;
Receive calls from your website via a free call back widget;
Integrate your CRM through our API interface;
It's FREE
All features of Zadarma Business Phone System can be completely free for it's active users. Top up your account every three months with any amount, and enjoy all features of free cloud PBX:
Interactive Voice Response (IVR)
Call Transfers
Call Recording
Conditional and Unconditional Call Forwarding
Voicemail
Automated Fax Receiving
Automated Welcome Messages
Scheduled Answering Machine
Auto Attendant Based on Caller
Call Waiting
Music Options for Call Waiting
Call Statistics
Dialing Prefix Settings
An API Interface for integration with other services
If you do not top up your account every 3 months, the PBX will cost you $5 a month. Once a payment is made, cloud PBX services become free again.
Users who make larger payments will benefit from the free PBX use for longer periods of time. Paying $50 gets you 6 months of free cloud PBX use, while $100 allows you to top up just once a year.
What else is free?
Zadarma Business Phone System includes other free services, such as free outgoing calls, «Call Us» widget for your website, API interface and CRM integrations.
Bring your business communications into the modern age with Zadarma Business Phone System. Improve your customer retention and customer acquisition by making communications simpler and more efficient, while cutting your costs on installing and upgrading equipment and training your employees.