Ever since I discovered your system international calls have been less costly for us. Your system is really a stress reliever. We used to pay so much but now, with good internet access, we save a lot of money. Thanks for your service. Will recommend it any day to anyone.
I think you are doing a great job! The service offering is good, the price is reasonable. Setup is slightly confusing but that is to be expected when you have a fully-featured program. My advice is to usually promote a simple basic setup and then have other layers to configure options. Keep up the good work. I will be happy to recommend!
I am impressed with the stability of telephone communications and the appropriate price that Zadarma gives me. For us and for our customers this has meant significant savings and has allowed us to improve the service and to grow.
I am really satisfied of my Zadarma account. It is cheap and the service is excellent, allowing my company to have several phone numbers, one for each country which we sell in, as well as an excellent virtual phone central service. Furthermore, the customer support is very efficient and we can get a reply to our query in a few time.
Roberto Bachis,
Managing Director Skincare Developments Ireland Ltd
I have been with your service for more than 1 year, it is great, your support department is very fast. The rates are very cheap, the unlimited plan is amazing to call different countries. The calls have a high quality audio. All is perfect including the pbx system that you provide for free for a couple of months. Thanks, 5 starts to zadarma.
Bob Douglas Lynch,
Marketing group
I think Zadarma is a great solution for every business, it is simple to use and it offers a great PBX for free. Zadarma offers a lot of virtual numbers (local and toll free) in many countries and helps our customer support.
Michele Gentilini,
JemStudio
You guys are GREAT! The service & support is wonderful and the system is clear to understand.
Michael Afriat,
CEO, Ziv telecom
I used the chat feature to help me configure my virtual phone number. She was very helpful and fast, and I resolved the issue in about 30 seconds. Great customer service!!!
Daniel Possnack,
Hemp2Oil LLC
Excellent service for quickly resolve telephony issues. In just 2-3 minutes you get a full-fledged SIP line in almost any country in the world. For international companies and remote sales offices Zadarma may be the best solution.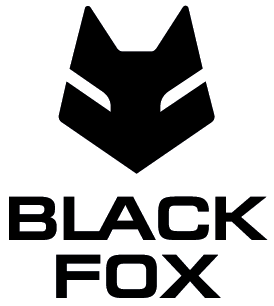 I think this is a very good product. Very easy to set up a virtual number. iPhone app was also easy to set up with extensions. The process of billing/Top-up is a little confusing. As for PBX, Setup is easy. There are some issues with text to voice IVR voice generation. First, there is no US accent voice. Then from the listed names, it kept generating greeting using the same voice after a few tries. Overall it is a very good solution for startups.
So far it's been great, super cheap, and definitely the best VOIP pricing I've ever seen, hardly any issues with the service. However, I would really like to be able to get an SMS capable number without giving my ID
We have over 2 000 000 unique registered users and your feedback is very important to us. We are taking into account every comment and request and improving our service every day.
You can leave your feedback regarding Zadarma performance by sending an email to feedback@zadarma.com with a subject line "Zadarma Feedback".