Sales, performance ratio, performance appraisals, all are good tools to measure how effective employees are at doing their job. But if a company's business is based on customer service or telephone sales, how do we measure the quality of each professional's work beyond resolved call incidents or sales made? And moreover, how do we identify those who perform best, so that they can teach others who are doing less well and need mentoring?
Until relatively recently, this task was tremendously complicated since customer care and business managers cannot be listening to each and every one of the calls, in a call centre. Even if they are recorded, analysing them and then evaluating them takes a great deal of time.
Fortunately technology has advanced and we can benefit from much more efficient ways to monitor our staff. VoIP call transcript solutions allow us to save and transcribe all call conversations that take place in a company, to later analyse them to detect patterns and behaviours in a precise and measurable way.
What tools are needed and how much do they cost?
Some VoIP providers will provide voice analytics features within their standard VoIP offer. For instance a virtual telephone switchboard is essential. This must include the ability to record and transcribe calls as well as being able to analyse these calls at a later time. Finally, of course, it is highly advisable to have a CRM (Customer Relationship Management) solution. This offers us the possibility of not only keeping customers managed, but also allows us to oversee staff call performance, investigate call pick up and call attendance and further evaluation.
Some VoIP providers will charge for voice analytics and speech recognition features. However Zadarma offers voice analytics and a system to extract all the data from it in its free virtual switchboard, all free of charge. At the same time, it is possible to connect voice analytics with Zadarma's free CRM solution, along with any other similar CRM platforms through Zadarma's API. To access these tools and features, you just have to register a virtual number with Zadarma, which costs less than one euro per month.
How are calls analysed and how are the best and worst employees detected?
Given that with Zadarma you can access this technology free of charge, we are going to use its platform to show, step by step, how easy it is to analyse all the calls and the behaviour of your call agents in it, to identify those who handle calls well versus those who need improvement.
Once we have registered on the Zadarma platform and configured the virtual switchboard with the number we have chosen, we can already be receiving calls and each and every one of them will be recorded and transcribed. So far, there is nothing to do but wait.
When we already have an allocated number (associated with customer service agents for instance), it is possible to start using the voice recognition tools that this system offers us. The first is a search engine that allows us to establish different phrases and parameters to filter calls.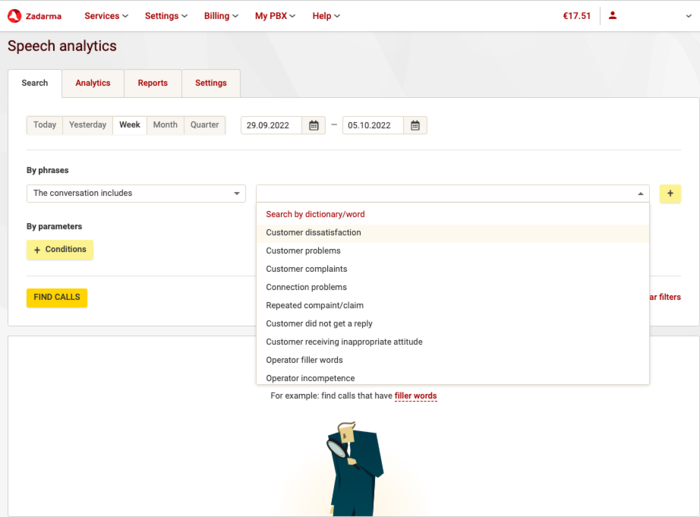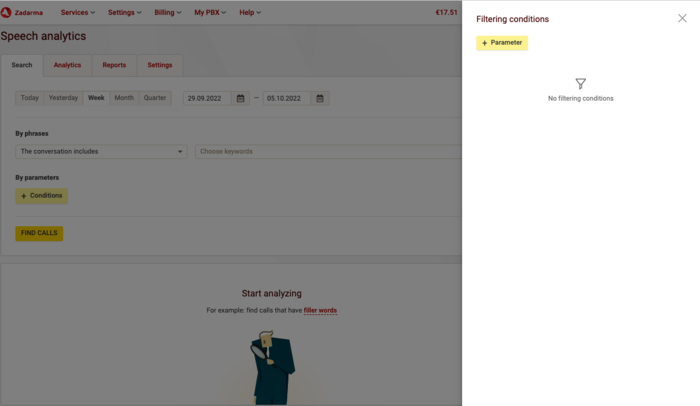 In this way, we can make hundreds of combinations that can help us detect, both in the words of the client and the operator, any type of comment that identifies whether it is positive or negative call performance. On the other hand, adding parameters that are no longer part of the conversation, such as silences or interruptions, is a key factor because what is said is not always so important, but how it is said.
Now, this first tool is still a manual element to which you have to spend time analysing. This can often be a time draining task. This is when the ability of systems like Zadarma's, to automate tasks within the Reports tab, comes into play.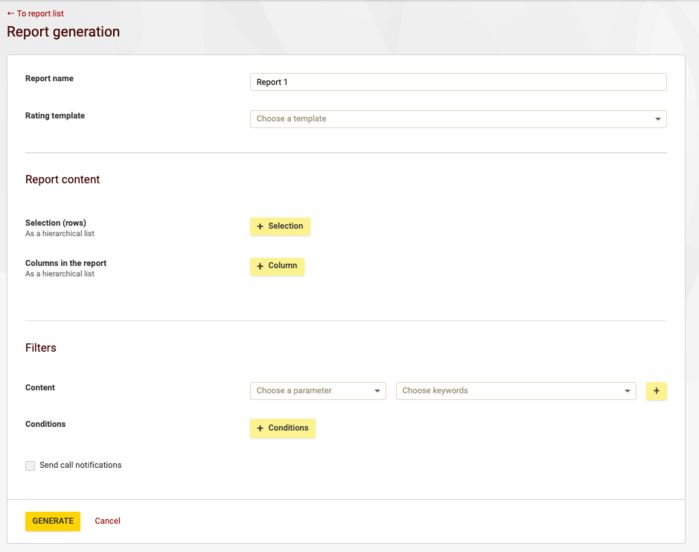 In essence, what we have in this tool is the ability to automate searches, with all the parameters that we have mentioned before, to obtain the listings periodically and systematically, whether for hours, days, weeks or months. And then, have a list that allows us to consult them quickly.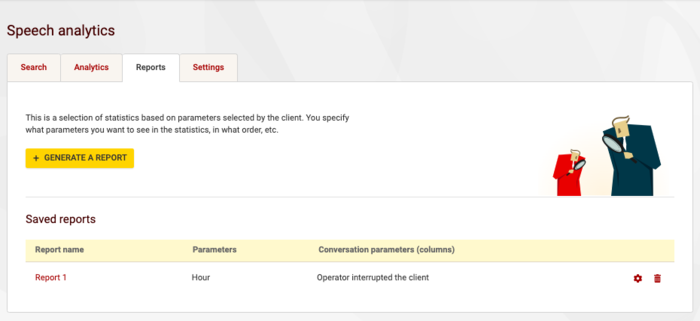 Finally, in this element we must highlight the possibility of establishing custom word dictionaries that allow us to fine-tune these reports much more by identifying which operators, for example, use all the legal formulas necessary to make the operations valid or those that do not use them and present a risk.
What to do when we already know who is doing it right or wrong?
At the end of the day, call performance reports and analytics are fairly useless if they are not utilised to activate improvements. The first step is to detect and know which call operators do it well and which team members perform poorly and require improvement. In the first group, it is clear that the most effective method is to take advantage of all the good practices and try to extend these learnings out to mentor and improve all team members' performance skills.
However, what do we do with staff members who clearly are not performing well? This is where your HR leader or representative will come in. The easy way out would be to move them on from your business but potentially this is only a short term solution. In reality, thanks to voice analytics, patterns can also be detected that indicate that, perhaps, it is not that they are 'worse performing team members', but that they need help, support and guided training. Such is the power of voice analytics; this tool can also be customised by other departments in the company to dissect and identify almost any pattern to optimise the performance of teams at all levels.