Free Zadarma CRM system recently got several new features.
Deals
Our most important update. You can now track all your monetary transactions with clients. In the customer card or a separate tab, you can create a deal with a title, budget and the responsible manager. There are 4 intermediate deal statuses: new, in progress, decision pending and payment pending. And the two final statuses: cancelled and successful.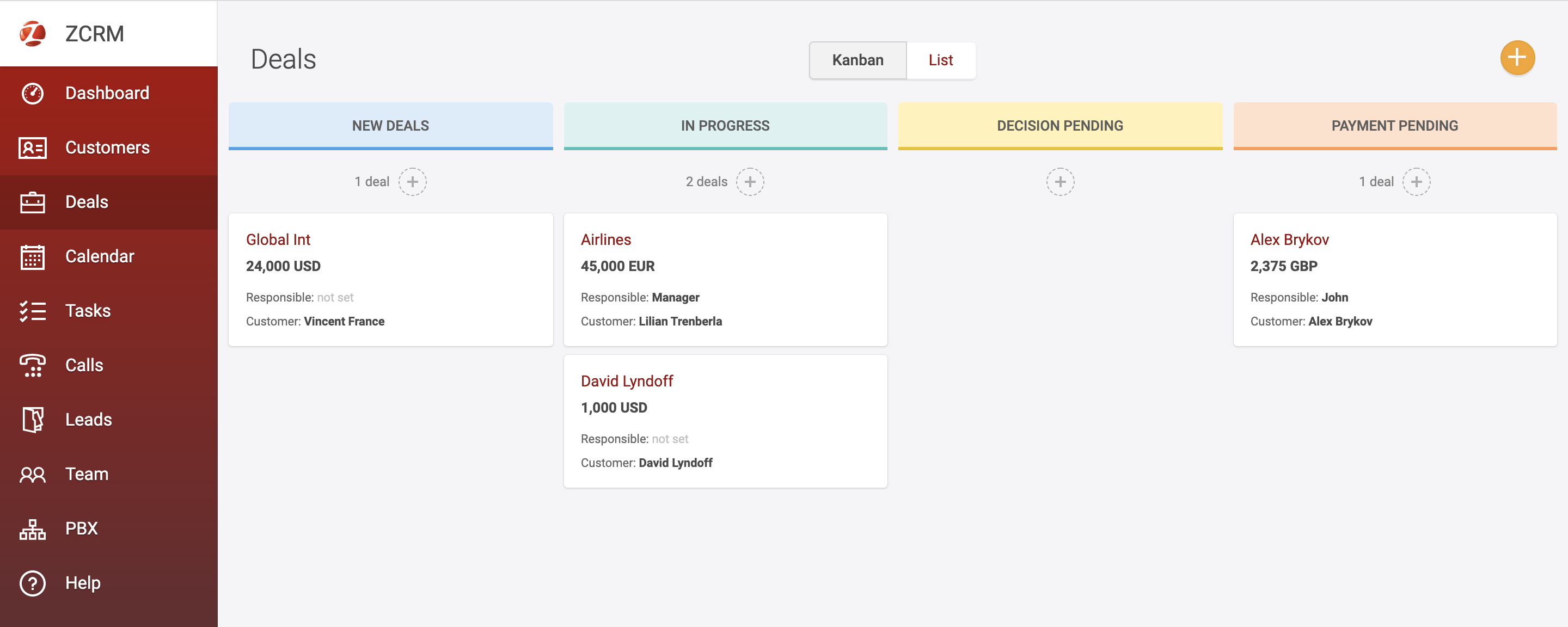 CRM admin can choose one main currency for deals, as well as additional currencies with a conversion with a respect to the main one. It can be done on Settings/Company page.
Call transcription
We have recently introduced useful tools for your business – speech recognition and analytics. You calls can be transcribed into text and then analyzed using 30+ parameters. You can analyze calls on a dedicated page in Zadarma personal account.

In Teamsale CRM interface you can see full call transcription, as well as find a certain call using word or phrase search. To do this, go to Calls tab, choose "in conversation" in the search bar and type in your phrase.
Important: You need to enable call recognition for all calls in PBX extension number settings for transcription to work
Custom tables
You can customize tables in Customers, Leads, Teams, Tasks and Deals tabs to better suit your goals. Go to Settings/Configure columns in the top right corner for the table. And for Customers tab you can include additional settings.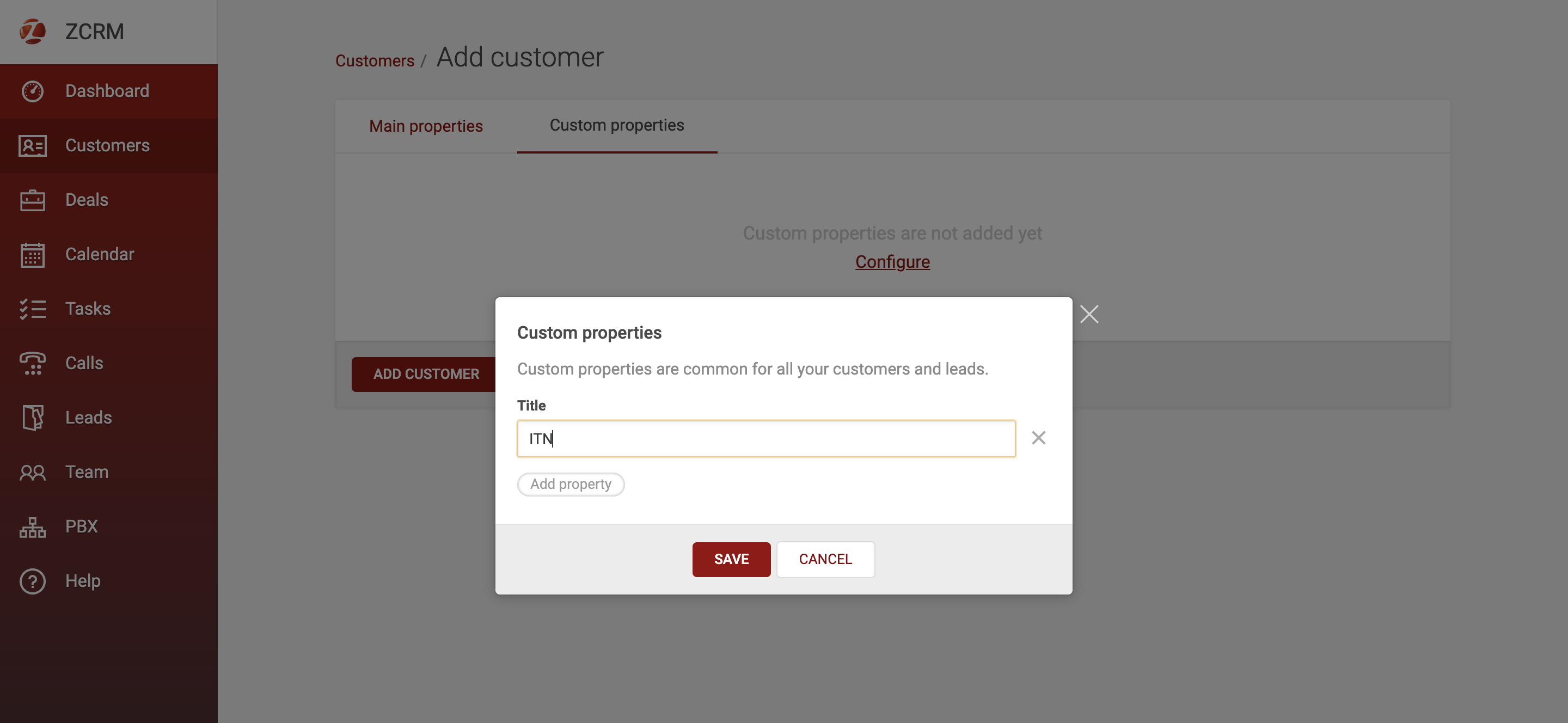 "Any responsible employee" and "Tasks" filters
The new filter will allow you search for customers that do not have an assigned manager.
For your convenience we have also added Tasks filter to the customers tab.
Export of selected fields
You can now export selected customers and leads. Go to Customers or Leads tab, choose required contacts and click Settings/Export/Export selected.
---
There will be more useful features added in the nearest future. If you have any suggestions for Zadarma CRM, please email us at feedback@zadarma.com or contact us via our 24/7 online chat.