New Speech Recognition feature is available as a part of free Cloud PBX. Now you can transform all your conversations into text format for further analysis.
What is speech recognition?
Recorded voice is transcribed into text with a help of neural networks and sound models that account for the structure of different languages. This technology has been studied for years, but received a new important boost with the addition of neural networks. With such strong assistance, the technology could learn correctly and the new recognition today affects the recognition quality of tomorrow.
When we talk about recognition, we do not only imply call transcription, but also voice assistance and much more. However, let us get back to VoIP and the importance of this technology from the business point of view.
Why your company needs speech recognition?
You, as a business owner or a manager, might not always have the time to listen to all the conversations your employees had with clients in a day. Especially if we are talking about a sales department with hundreds of calls daily. Yes, call recording feature (which is free as a part of Zadarma PBX) is important when, for instance, a conflict occurs and you need to return to a certain call and have valid arguments. But now you can go back to a call much faster, as perceiving text is always faster than sound. Besides, you can manually analyze text to find stop-words or competitor mentions, to check the script or look for confidential information leak.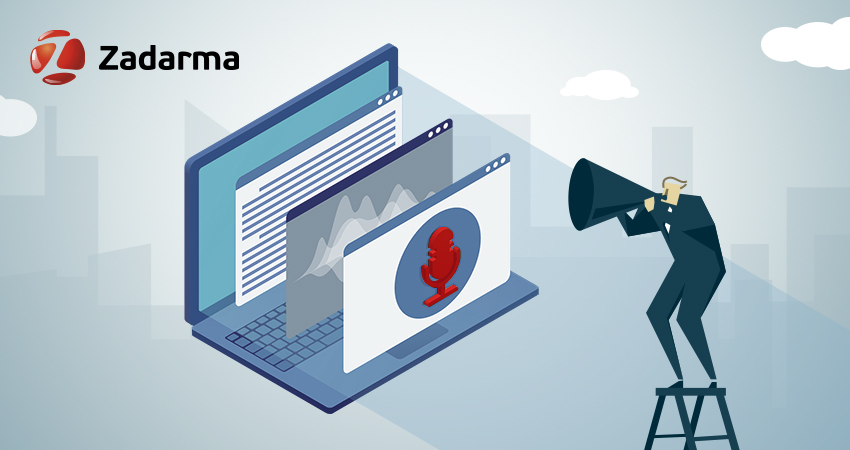 Voice recognition is just the first step, soon an extended functionality with text analysis will be available. Now recognition methods are available in our API allowing everyone to analyze speech on their own.
How to enable speech recognition?
Speech recognition service creates a dual channel call recording and then artificial intelligence converts the speech of interlocutors into text. In your personal account interface you can see the transcription of operator's conversation with a client.
To enable speech recognition feature you need to:
Go to My PBX – Extension numbers page
Choose an extension number and in the field Call recording enable one of the two options: "Transcribe all calls" or "Transcribe selectively from statistics"
All transcribed recordings can be found on the My PBX – PBX Statistics page
"Transcribe all calls" feature allows to transcribe all incoming and outgoing calls from this extension number to text format.
"Transcribe selectively from statistics" feature allows to transcribe only certain calls from to text format My PBX – PBX Statistics page, you only need to press a button next to a certain call. Meaning the recording is already saved in stereo format and you can always go back to it and transcribe separately.
We work with the largest neural networks in the market providing top-quality speech recognition. The system can recognize 20+ languages.
Speech recognition feature is a paid service and the price depends on the language of recognition. Price plans also include free transcription minutes.