New ZCRM calendar features
29.10.19
New calendar features in ZCRM :
New task type 'Call' – you can add client's number, set time and include a comment. The call will be made via CallBack function: at specified time a PBX extension number will receive a call and after the connection is set the second call will be initiated to the client's number;
Automatic call-task creation, if your client leaves a request via a CallBack widget form;
Optimized design of task creation window and elements position.
We have also introduced an option to send DTMF commands # and * from Zadarma PBX. For extension dialing during DTMF in voice menus, enter 00# or 00*. Zeros will be erased and the system will only pass through # or *
Updated rates on calls to Sweden
23.10.19
To keep the most attractive rates on calls to Sweden we have divided the calls to the ones coming from European Union numbers and the ones from the rest of the world. Current outgoing call rates can be found here.
To make calls from European numbers you just need to connect a number from any EU country and set it as your CallerID in the personal account.
Conference calling - easier and more affordable
16.10.19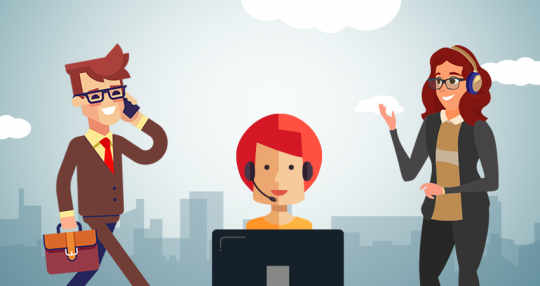 You can now create a Conference call absolutely for free. In PBX you can add up to 30 participants to a group discussion.
The new way of conference creation is extremely easy: during the call enter command 000_caller's number_# (for example 000102# ). More detailed instructions for Conference calling can be found on this page.
Free Zadarma CRM – the official release
17.09.19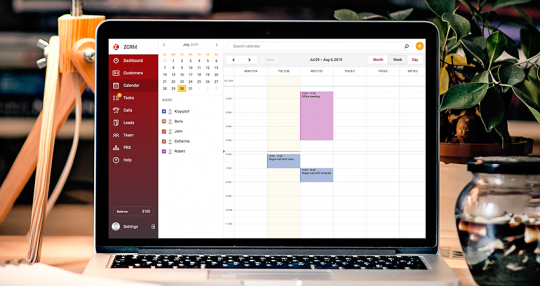 We are introducing the official release of our free CRM system - ZCRM - fully integrated with Zadarma Cloud PBX.
After a month of beta-testing we have received useful feedback from our clients. Among major updates: automatic call routing to responsible managers, improved design and functionality of the webphone, calendar and lead import update.
We continue working on adding valuable features to the system and all suggestion regarding CRM work are welcome and can be directed to our support team.
Here are ZCRM main features:
Calls to clients from built-in web phone in one click;
Joint work of 50+ employees;
Automatic lead creation during incoming calls from unknown numbers and outgoing calls to new numbers;
Automatic call routing to the responsible agent;
Client database export and import to and from other CRM systems and tables;
Client interactions displayed in client cards: call recordings, notes, documents;
Convenient display of current tasks, Kanban, list or in the calendar.
If you have not yet activated ZCRM, you can do that in your personal account (if PBX is created) or select CRM creation during the first step of PBX setup wizard. Detailed manual and ZCRM overview can be found here.
Das ist Fantastisch: Zadarma is now in German
16.09.19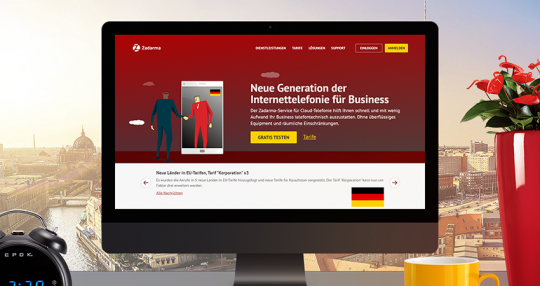 Zadarma website and personal account have a new language – our German-speaking users and new clients can now enjoy our services in their native language.
We keep expanding the geography of our client base and not by just adding numbers in more countries.