Zadarma Android

We have a simple app for Android OS.
Zadarma for Android allows you to:
send and receive calls via Zadarma and other SIP services.
send free text messages between Zadarma network users.
send and receive SMS messages.
view your account balance in online mode.
automatically integrate your phone book.
use integrated filters.
Our Zadarma app is available on Google Play, or you can download it on our website.
Installing Zadarma for Android
1. Find and download Zadarma from GooglePlay.
2. During the first launch you can set up integration of the app with your phonebook, and set your availability when connected to the Internet.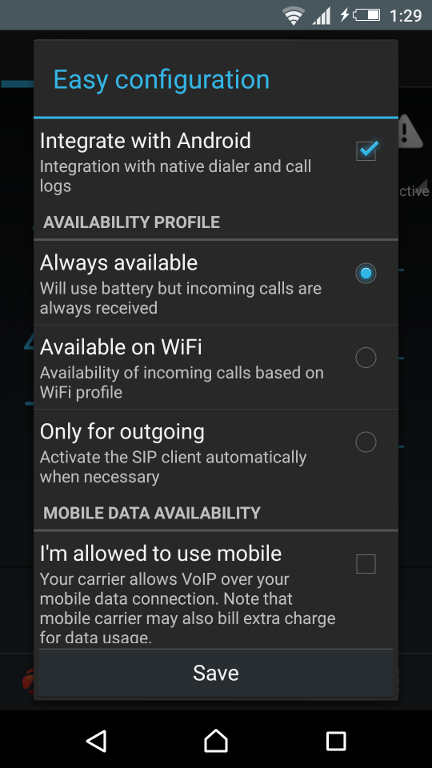 3. Choose "I already have an account".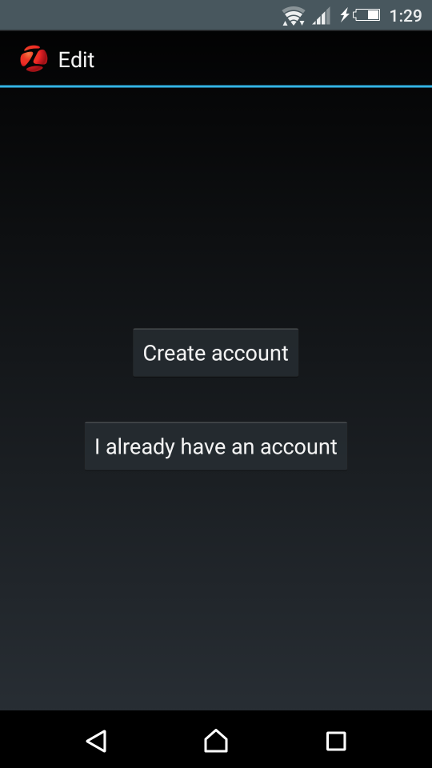 4. Enter the following settings:
Username: Your sip-number (for example 111111) from your personal account
Password: Your sip-number password from your personal account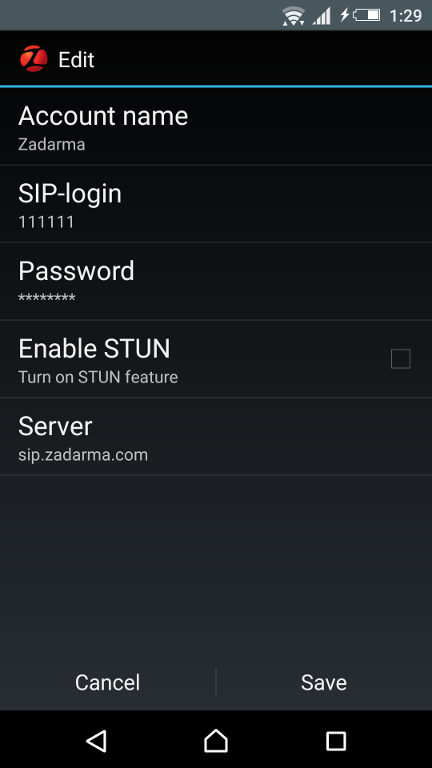 If you encounter problems with incoming calls (this might occur with a 3G connection, especially in countries in Southeast Asia), we recommend enabling a STUN server or ICE. These are found under Settings - Network.
After that click «Save».
5. Application is registered, you can now make calls.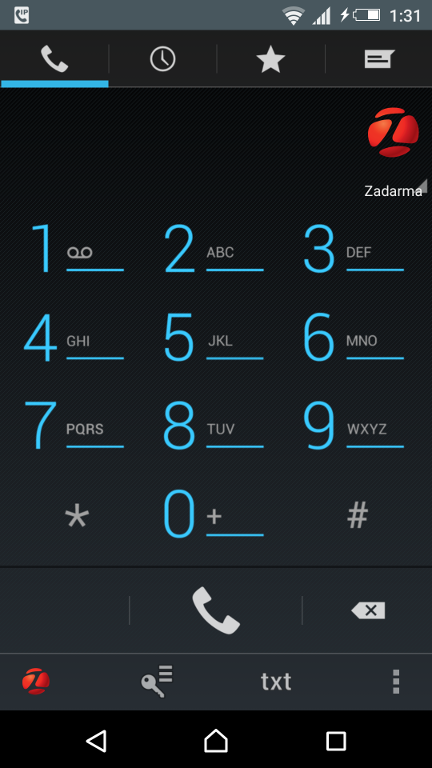 Attention
When connecting to IP PBX from Zadarma you need to use the internal IP PBX information that appears under "My PBX - Extension numbers".
Username: Your internal PBX number (for example 1234-100) from your personal account
Password: Your internal PBX number password from your personal account
Sever: pbx.zadarma.com