1. Phone is connected to network via port "10/100 SW", in "10/100 PC" a PC or other device can be connected.
To retrieve the phone's IP address, press the Menu button and then select "Settings" => "Network settings" => "CurrentIP".
UIPassword
: 1234
Under "Menu", select "SIP-Parameters"
UID: Your sip number (for example 111111) from personal account
PWD: Your password from personal account
Proxy: sip.zadarma.com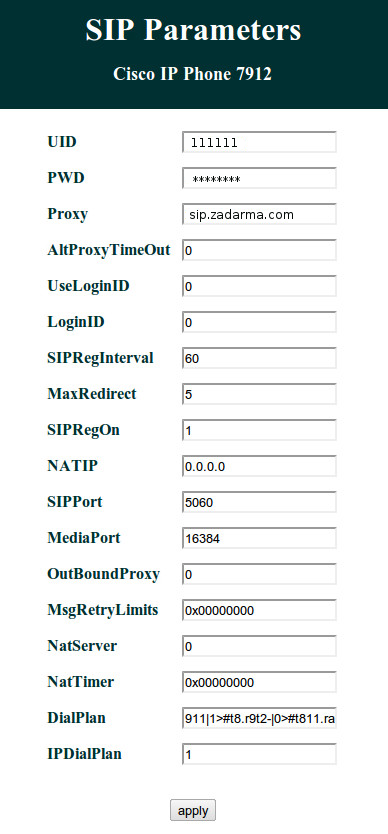 Setup is complete. Click "Save"
Note
When connecting to Zadarma IP PBX you need to use the internal IP PBX information that appears under "My PBX - Extension numbers".
UID: Internal PBX number (for example 1234-100) from personal account
PWD: Password of internal PBX number from personal account
Proxy: pbx.zadarma.com