1. Find and download Linphone in AppStore.
2. Launch Linphone and click "Next".
3. Click "Log in on SIP server".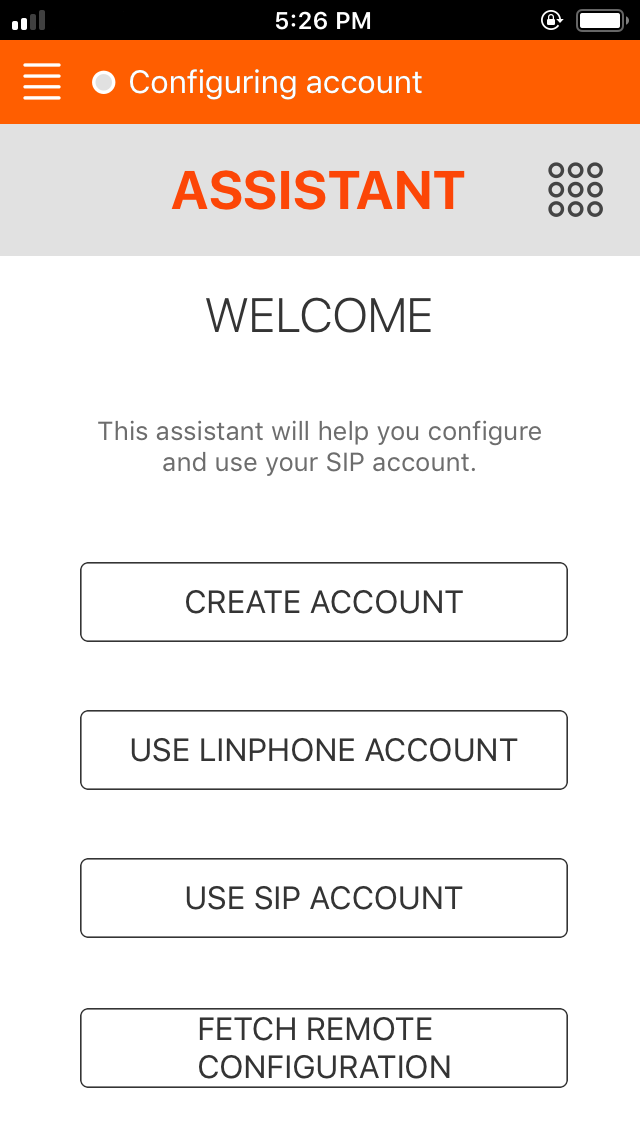 4. Enter the following details:
Username: Your sip-number (for example 111111) from your personal account
Password: Your sip-number password from your personal account
SIP server: sip.zadarma.com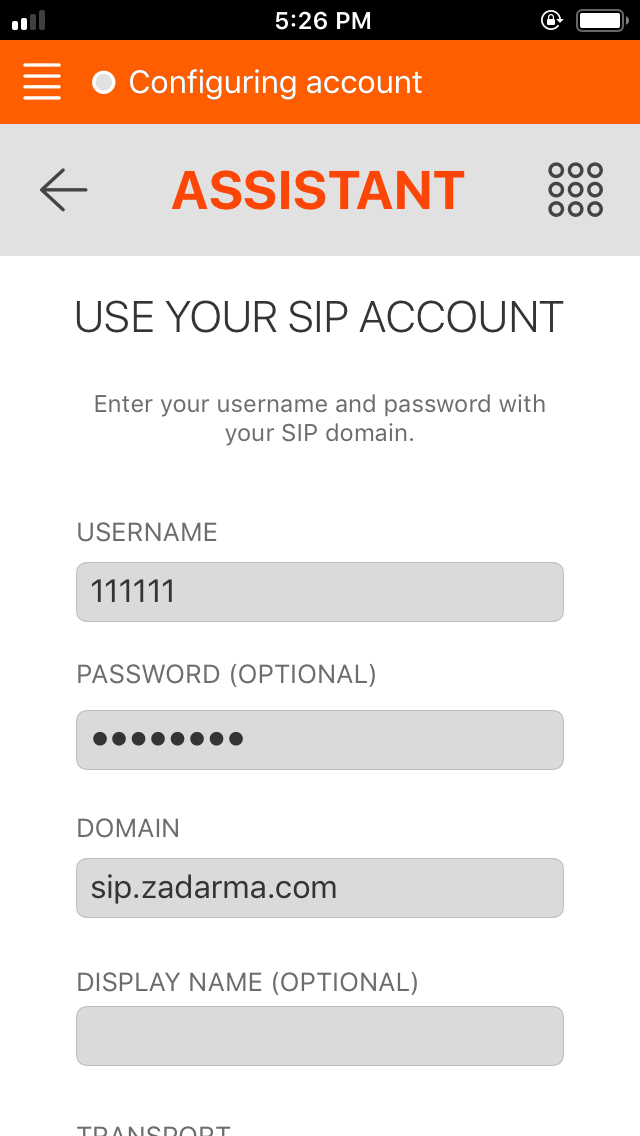 5. Click "Apply". If all settings were entered correctly, the connection status will appear as "Registered".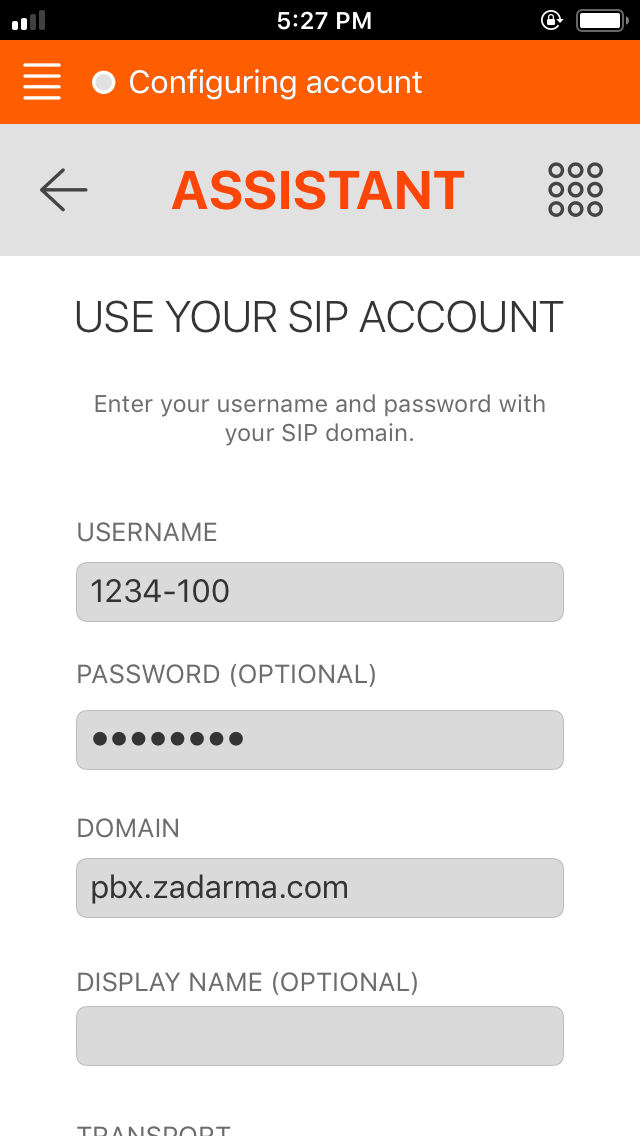 Attention:
The current Linphone version for iOS does not work with the Zadarma cloud PBX, as the application does not support logins which include a hyphen.
This problem should be fixed by Linphone in updated versions.