1. Download Linphone here and install it.
2. After successful installation launch Linphone and select "Options" - "Parameters".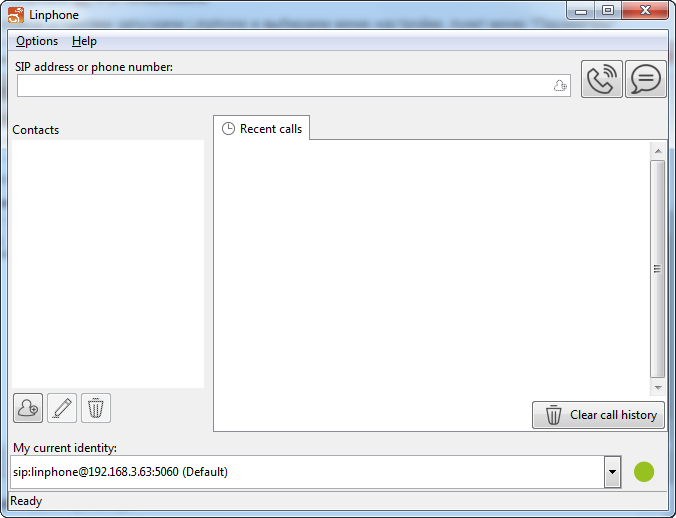 3. Click "Add" in the "Manage SIP account" tab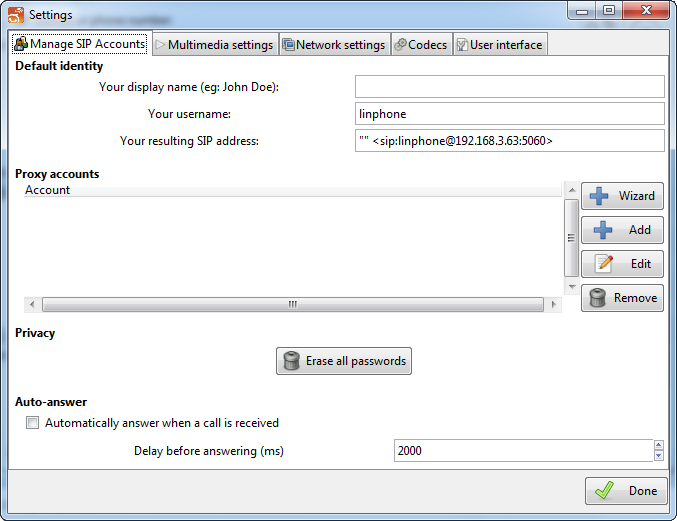 4. Enter the following information and click "OK".
SIP identifier: 111111@sip.zadarma.com (replace 111111 with your sip number from the personal account)
SIP-proxy address: sip.zadarma.com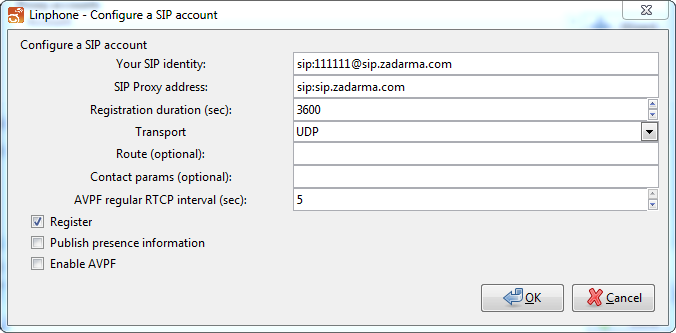 5. Enter your SIP number password from the personal account and click "OK"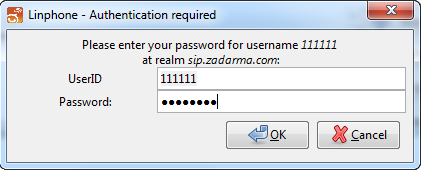 6. Click "Done".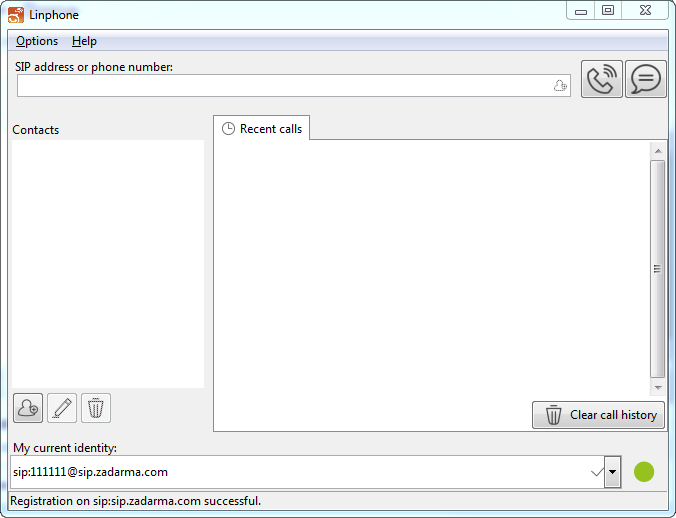 7. If the settings were entered correctly, "Registration is successful" message will appear at the bottom of the screen.
Attention:
When connecting to the Zadarma cloud PBX you need to use the PBX extension number information that appears in the "My PBX - Extension numbers" section of your personcal account.
SIP identifier: 1234-100@pbx.zadarma.com ( replace 1234-100 with your PBX extension number from your personal account)
SIP-proxy address: pbx.zadarma.com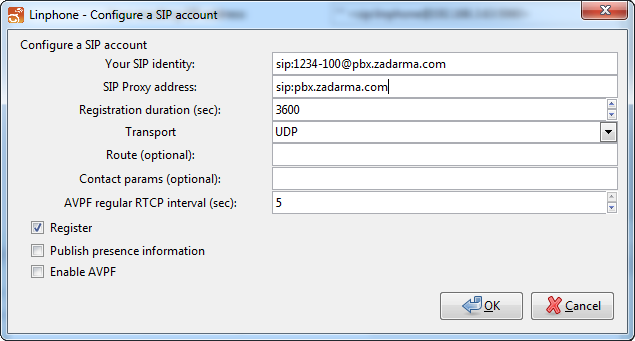 Password: Your PBX extension number password from the personal account