Zoiper
1. Download Zoiper here.

Install Zoiper as shown below: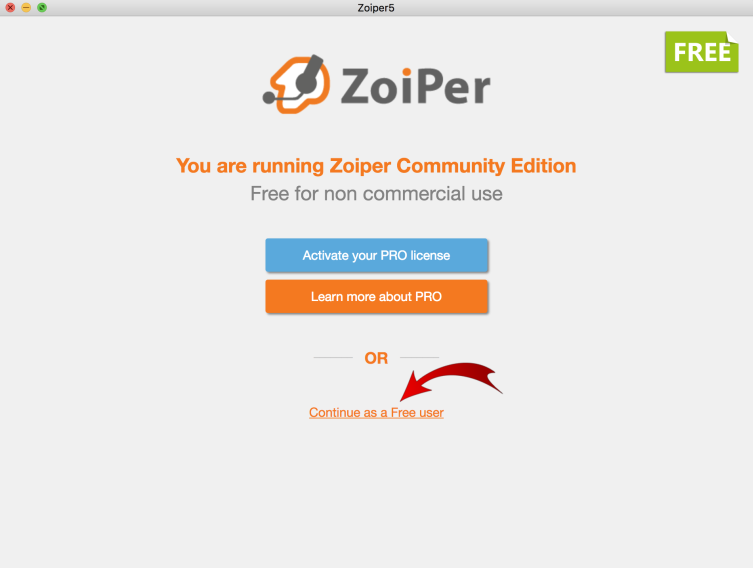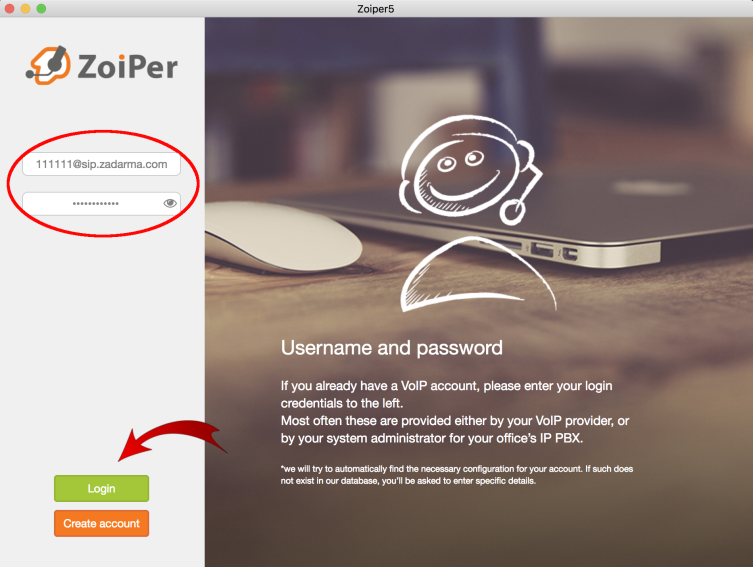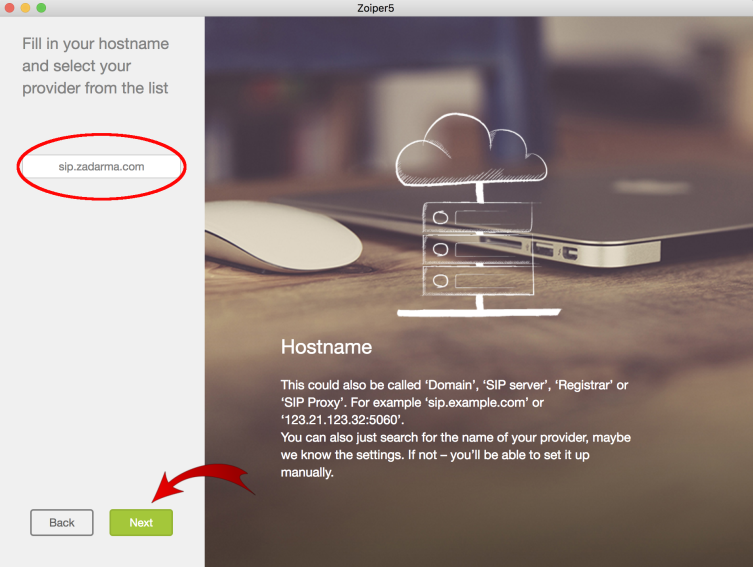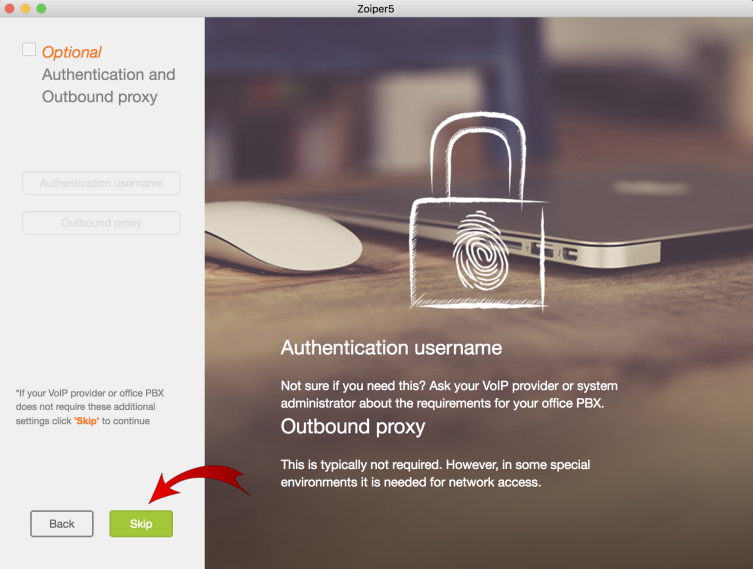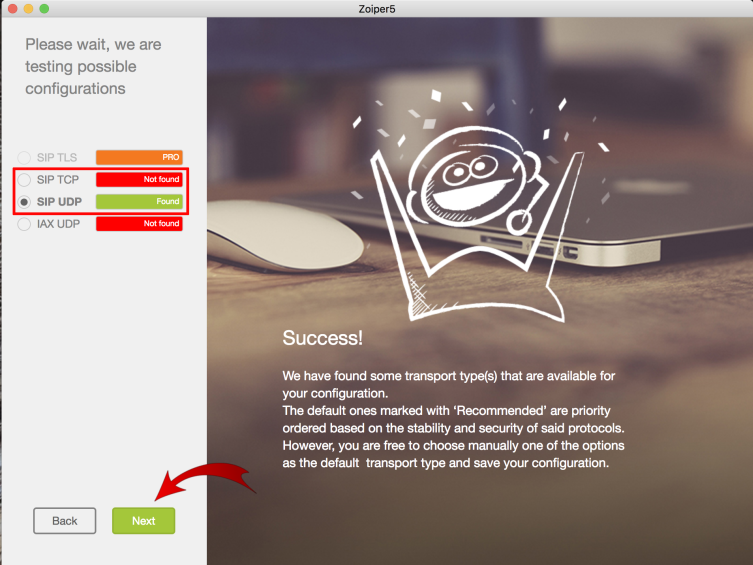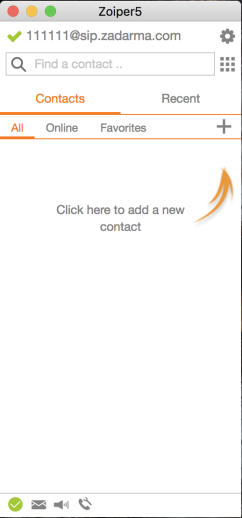 2. Click "Yes" if you want Zoiper to start automatically when you log in.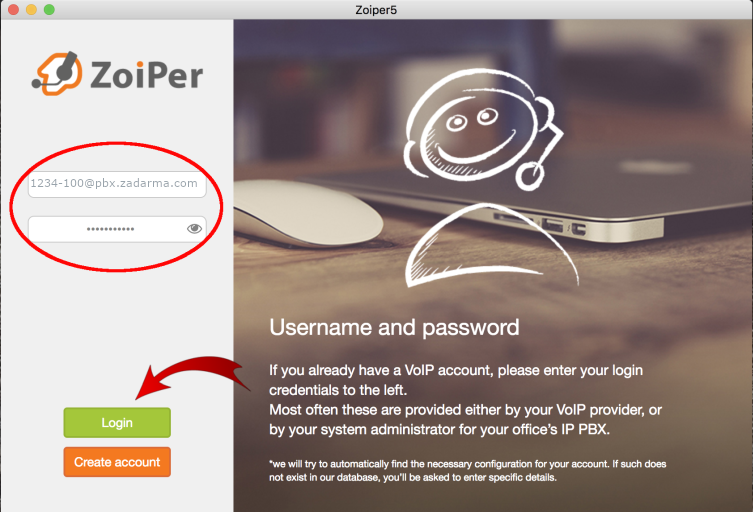 In wizard choose "SIP"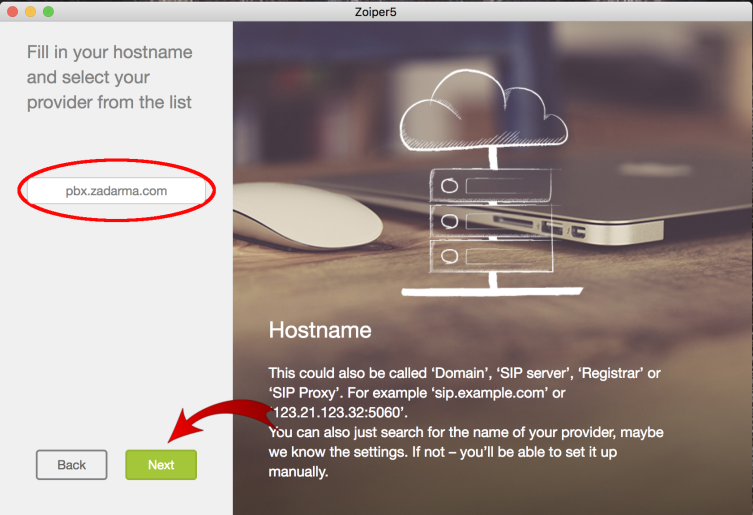 3. Create a new account using the following information:
user/user@host: Your sip number (for example 111111) from personal account
Password: Your sip number password from personal account.
Domain/Outbound proxy: sip.zadarma.com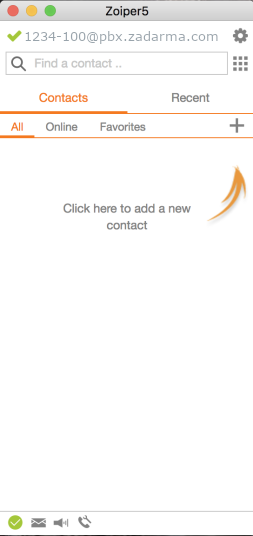 4. Account name: 111111@sip.zadarma.com
5. Account is added, click "Close":
Softphone is now set up, and you can make calls
Attention:
When connecting to Cloud PBX from Zadarma you need to use the internal IP PBX information that appears under "My PBX - Extension numbers".
user/user@host: Your internal PBX number (for example 1234-100) from personal account
Password: Your password of extension number of PBX from personal account
Domain/Outbound proxy: pbx.zadarma.com
Account name: 1234-100@pbx.zadarma.com