Zadarma for Windows
We have designed our own Zadarma app for Windows OS users to make and receive calls.
Zadarma app installation and setup for Windows
1. Install Zadarma for Windows: Download for free
After installation, launch Zadarma, using the following information:
User: Your sip login (for example 111111) from personal account
Password: your password from sip login from personal account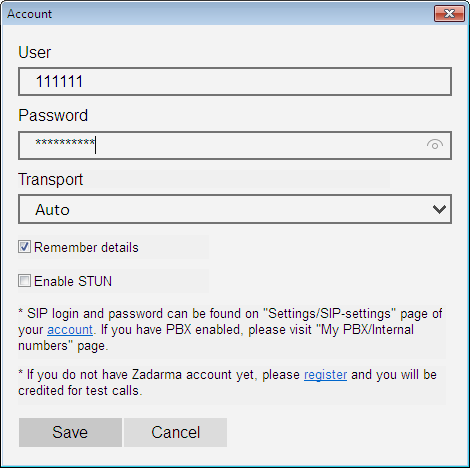 3. If you've entered the correct information and the application is properly set up, you should see your status as "Online". To test the application you may call 4444 for a free echo test. Following the automatic response, say a few words, which you will then hear after a delay.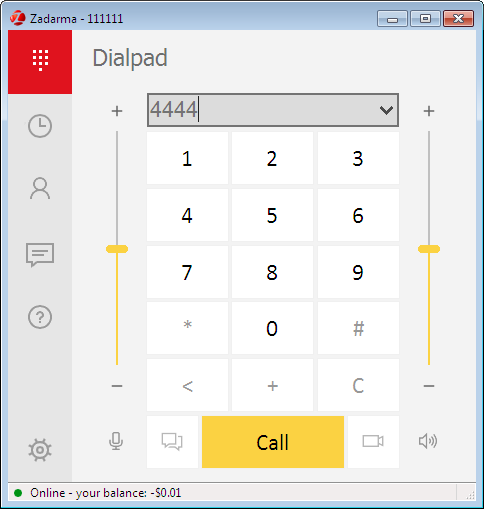 Please note:
To connect Zadarma free IP PBX you need to use the internal IP PBX information that appears under "My PBX - Extension numbers".
User: your extension number of IP PBX (for example 1234-100) from your personal account
Password: Your password from your internal IP PBX number. This can be generated under "My PBX - Extension numbers" in your personal account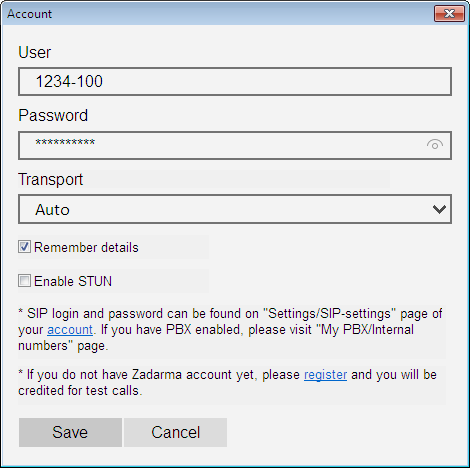 Zadarma capabilities for Windows:
Simple setup (login and password are enough to begin using the application);
Interface in 5 languages;
Phonebook;
Free IP PBX;
Account balance display (in the currency configured in the user's personal account);
Incoming call signal
24/7 support (online chat and ticket system);
Call history;
Regular updates.