We have designed our own Zadarma app for Windows OS users to make and receive calls.
Zadarma app installation and setup for Windows
1. Install Zadarma for Windows: Download for free
If you are using Windows 7 OS, download the previous version of the app.
2. After installation, launch Zadarma, using the following information:
User: Your sip login (for example 111111) from personal account
Password: your password from sip login from personal account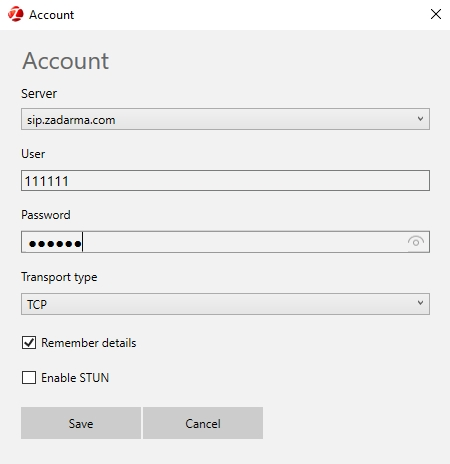 User: your PBX extension number (for example 1234-100) from your personal account
Password: Your password from the PBX extension number. This can be generated in the "My PBX - Extension numbers" section of your personal account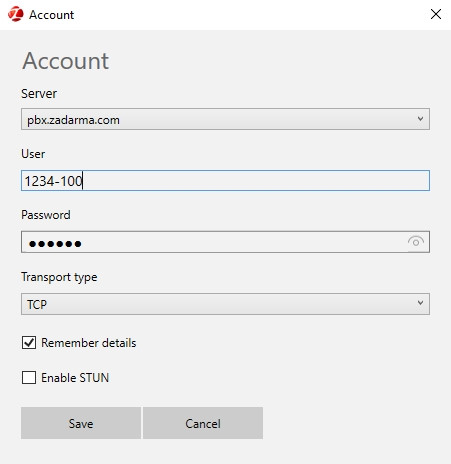 3. If you've entered the correct information and the application is properly set up, you should see your status as "Online". To test the application you may call 4444 for a free echo test. Following the automatic response, say a few words, which you will then hear after a delay.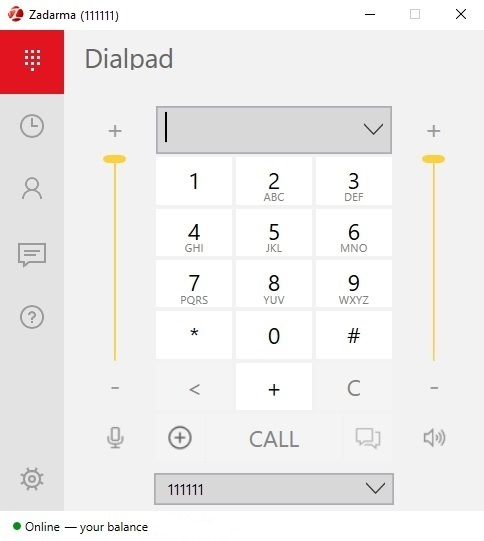 Enabling encryption
Go to Settings - Accounts - choose your account - in the transport type field change it to TLS. Save.
Features of Zadarma software for Windows:
Easy to configure (just enter login and password and the program is ready to use);
Available in seven languages;
Contacts;
Ability to import/export contacts to and from the app;
Supports Virtual PBX;
CallerID choice;
Call forwarding setup from the app;
Account balance displaying (in the currency of your personal account);
Incoming call notifications;
24/7 support (online chat and tickets);
Call history;
Ability to call back from the same number that the client called;
Receiving and sending SMS messages;
Regular updates;