If you are a small business looking to accelerate, then a CRM system is a must-have tool. However, understanding which system to choose can be tricky to navigate. The following article summarises the basic areas to consider when choosing a CRM system for your business.
Understanding The Basics - What Is A CRM?
A CRM is also known as a Customer Relationship Management system. It is a technology used to manage customer interactions. A CRM system is a way to seamlessly connect your customer data, your internal team members, and your customers through one central platform. CRM systems have been proven to help organisations build better customer relationships and streamline processes, which can increase sales, improve customer service, and increase profitability.
What Do You Need To Consider When Choosing A CRM?
1. Defining your CRM strategy against your business objectives
What pain points do you want your new CRM to address? This is often a good question to ask during your decision making process. Consider your business objectives and reasons for introducing this system against your business goals. Are you looking to improve the process between your sales and customer services team? Or, are you looking to set your sales team targets and KPIs (Key Performance Indicators) to better understand your sales pipeline? Your goals for introducing a CRM system may be to assist in the automating of your manual processes as well for better monitoring your sales pipelines more effectively. This process is also known as defining your CRM strategy and it's a vitally important place to start, before you jump into choosing a CRM system.
2. Do you need a cloud CRM or not?
A cloud CRM system allows you to access the CRM software online. All platform and contact information is accessible through your internet connection. This allows for a very accessible platform, as long as you have an internet connection. If your Internet connection fails, then you cannot easily access your CRM system and customer data. The other CRM option is a hosted CRM. This is hosted at your location so you have direct access to the servers. With a hosted CRM, (also known as on-premise CRM) it is important to note that you will have to purchase the necessary hardware and software, as well as potentially incur higher upfront costs. A cloud CRM system is a far more agile route to go these days, as cloud CRM's offer complete mobility. You are able to access the CRM system while on the go, outside of your office location.
3. Consider what functionality you need
It is important you choose a CRM system that meets your business' needs. There are many flexible scalable CRM platforms out there. It is vital you select one that can be customised and will scale as your business grows. CRM systems and their functionality varies depending on providers. If you are a small growing business, you may not need all the extensive features some offer. Be sure not to select a CRM system that is too large or robust for your business to utilise. A good steer should be based on the number of users in your company. If you have a medium size team of different users from sales people to finance staff, then you may wish to ensure your new CRM has a lead or deals functionality as well as is accessible through mobile devices. Whereas your finance team may only need to use the contact database.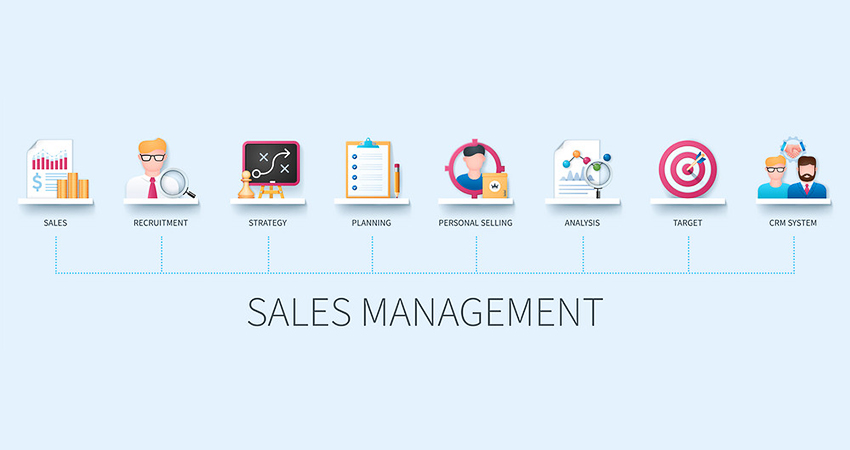 4. The must-have CRM feature checklist
As mentioned above, CRM system features and tools will vary depending on the vendor and their price plans. Below is a core checklist of CRM system features that could be useful for small growing business teams.
Client database - This is an essential feature. Ensure you can easily import and export your client data, group related clients together and set related tasks.
Email functionality - Check the CRM has integration between email and the CRM itself which ideally could allow users to send and receive emails within the central CRM system.
Task & Calendar Management - Explore whether customer management tasks can be displayed in the calendar function and that you can create tasks for yourself as well as for other CRM users.
Lead Management - This is another essential feature. Being able to assign leads to CRM users through a couple of clicks, provides huge efficiencies benefits, providing greater transparency around your sales cycle and an opportunity to optimise your lead pipeline
Call Data Management - Choose a CRM that allows you to access your call recordings or activate a 'call back' through one click. This often will give you the ability to source reports, to analyse and explore how you can improve your call performance.
Do your research & demo potential CRM systems
The CRM software market is growing. Various CRM vendors continue to offer new products, at variable price points. It is important to never take a CRM system at face value and highly advisable to test it before you sign up for an annual subscription. Many vendors will offer demos and free 7 day trials. CRM demos are useful as the sales agent can talk you through the CRM software, outlining the fundamentals and features around how to use it. This will give you the opportunity to ask any questions you have about the system. You may want to consider the following queries during the demo process:
Is the CRM easy to use?
Do the features appear as described on their website?
How fast is the system?
What is the user experience like?
Does the potential vendor offer any training?
Does the CRM have any specific performance widget features to support sales or finance teams?
After your demo you can request to trial the system for a period of time. Being able to test the CRM system yourself, is valuable to understand how the system can work for your business needs. It is important to score its ease of use, the relevance of the key functionality and the ability to scale, specific to your business growth goals.
Consider the CRM's integration capability
It is important to remind yourself why you are looking to introduce a CRM system. For instance, you may have an objective to streamline your business processes and improve customer service levels. You will need to ensure that the CRM system is flexible and can integrate with other applications you already have. You may already be using other technical systems so it's important to question the level of integration your potential CRM system has. Ideally your CRM software should easily integrate with your phone system as well as other communication tools such as sales, email, website and potentially your accounting software. Most technology partners have accessible API's which will allow for easy integration between two systems such as your CRM and phone and email systems.
Choosing a popular CRM provider
Once you have done your research, you may have narrowed down your CRM choice to one or two providers. It is a good idea to look for a CRM vendor who has worked with organisations similar to yours. By reviewing the vendor's website and by reading their reviews and case studies, you will gain a good idea of the types and sizes of companies they work with. There are also useful third-party review sites that will provide a summary of CRM vendors, their features and customer ratings.
The choice of CRM vendors is pretty vast, and varies by price, size and type of system. Here are just a few popular CRM systems to consider and compare:
Pipedrive CRM - Pipedrive is a well respected agile cloud-based CRM tool designed specifically for sales teams to manage and track contacts, sales leads and deals. It's considered as a sales operational CRM, perfect for a high volume enquiry type business. Pipedrive CRM features include sales deals and sales task management, lead generation integration, email marketing, project management and document sharing capability.
Salesforce CRM - Salesforce is a large cloud-based CRM platform that enables businesses to manage customer data, sales operations, and marketing campaigns. It is best suited to larger organisations due to the level of functionality and integration it offers. As a result it is one of the more expensive CRM providers due to its robust offering. Beyond the standard CRM features, this system provides advanced automation tools such as data analytics, data syncing as well as complex sales pipeline and financial integration with systems such as Xero.
Teamsale CRM is a completely free cloud based CRM, provided by Zadarma, built with small growing businesses in mind. This CRM system fully integrates with Zadarma's PBX phone system services. This CRM is perfect for businesses that wish to keep track of new, growing relationships with existing and potential clients and suppliers. This CRM system is easy to set up and start using, instantly providing a central place to store customer and prospect data, track customer interactions, and share information with colleagues. Teamsale's CRM features include contact and call data and task management, lead pipeline and calendar management and an intuitive easy to use CRM dashboard.
In Conclusion
Making sure you choose the right CRM system for your business involves considered research. It is fundamentally important to remember your business needs and to involve key members of your team to test and trial vendors, during the selection process. Some CRM systems are expensive and robust but can feel cumbersome and overwhelming to use. Other CRM systems are simple and straightforward, and highly affordable. Take your time to make your CRM selection and final decision, to ensure you make the right choice for your small growing business.