Having a comprehensive customer relationship management system can be essential for a successful business. They allow users to have organized records of all their prospects, leads and clients. How can VoIP enhance such systems and what can they bring to the table?
Calls in one click
Getting in touch with a prospect or a lead in a timely manner can be crucial for its conversion. Having to switch between applications to make a call or type in the number on a device can cause all sorts of confusions and potentially awkward situations. No one is fond of delayed or misplaced calls. By integrating VoIP telephony, calls can be made in one simple click directly from the client's card.
Pop-up client cards
Sales representative are often responsible for tens and hundreds of clients. It is hard, if not impossible, to remember each one and their details when receiving a call. This matter can be solved by adding IP phone system to CRM. The client's card will pop-up immediately during an incoming or outgoing call, so the rep always stays on top of the case.
Zendesk and Zadarma example
Recently we have integrated our telephony with one of the most well-known CRM systems – Zendesk. This integration solves communication issues and provides premium routing and smooth connection. While it might sound like a complicated process, it actually takes several easy steps and just a few minutes. You would not need any additional modules or intermediaries.
After creating accounts on both platforms, find Zadarma in Zendesk Marketplace and install it.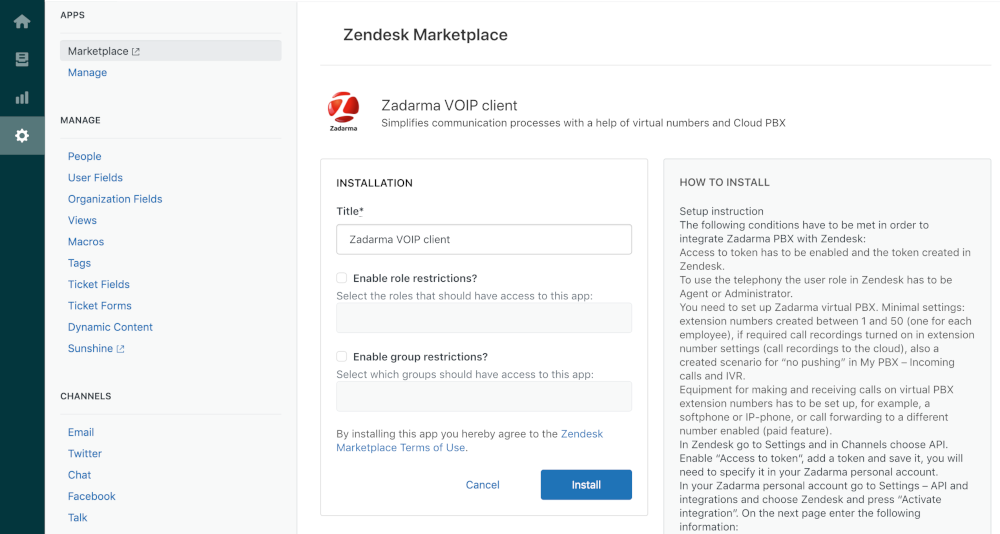 Then in your Zadarma account go to Settings – API and activate the integration using the information provided by Zendesk.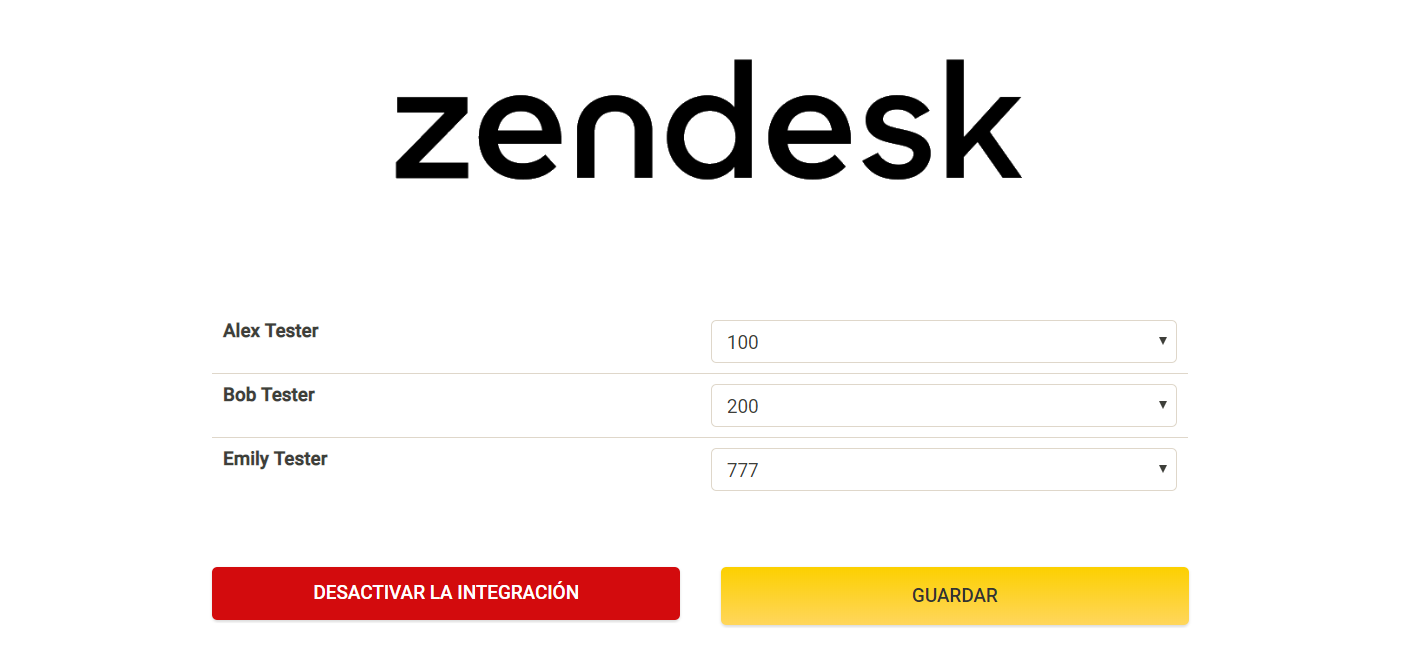 Assign extension numbers to each of your employees and enjoy easy access to the web-phone straight from Zendesk interface. And you are ready to use and enjoy this integration.
You can find detailed integration instructions here.