In order for speech analytics to work, you need to:
enable and configure free Cloud PBX
connect phone numbers and set up call software or equipment
enable recognition for all calls in extension numbers settings
make several calls with recognition
Speech analytics use
1. In the Search tab you can find a certain call using several parameters, for example:
Specify selection period
Choose keywords from a standard dictionary or create your own dictionary
Choose search type. You can look for calls that have certain keywords or do not include them. You can also search for words or phrases separately in client's or operator's speech or sales calls
You can add search conditions, such as number or percentage of interruptions in a call (total or by client or operator), number or percentage of silence, the ratio between operator's and client's speech, speech rate etc.
When necessary parameters are set, click 'Find Calls', search results will appear below along with call transcripts and recordings.

2. Analytics tab. Here you can build charts using all available call analysis parameters.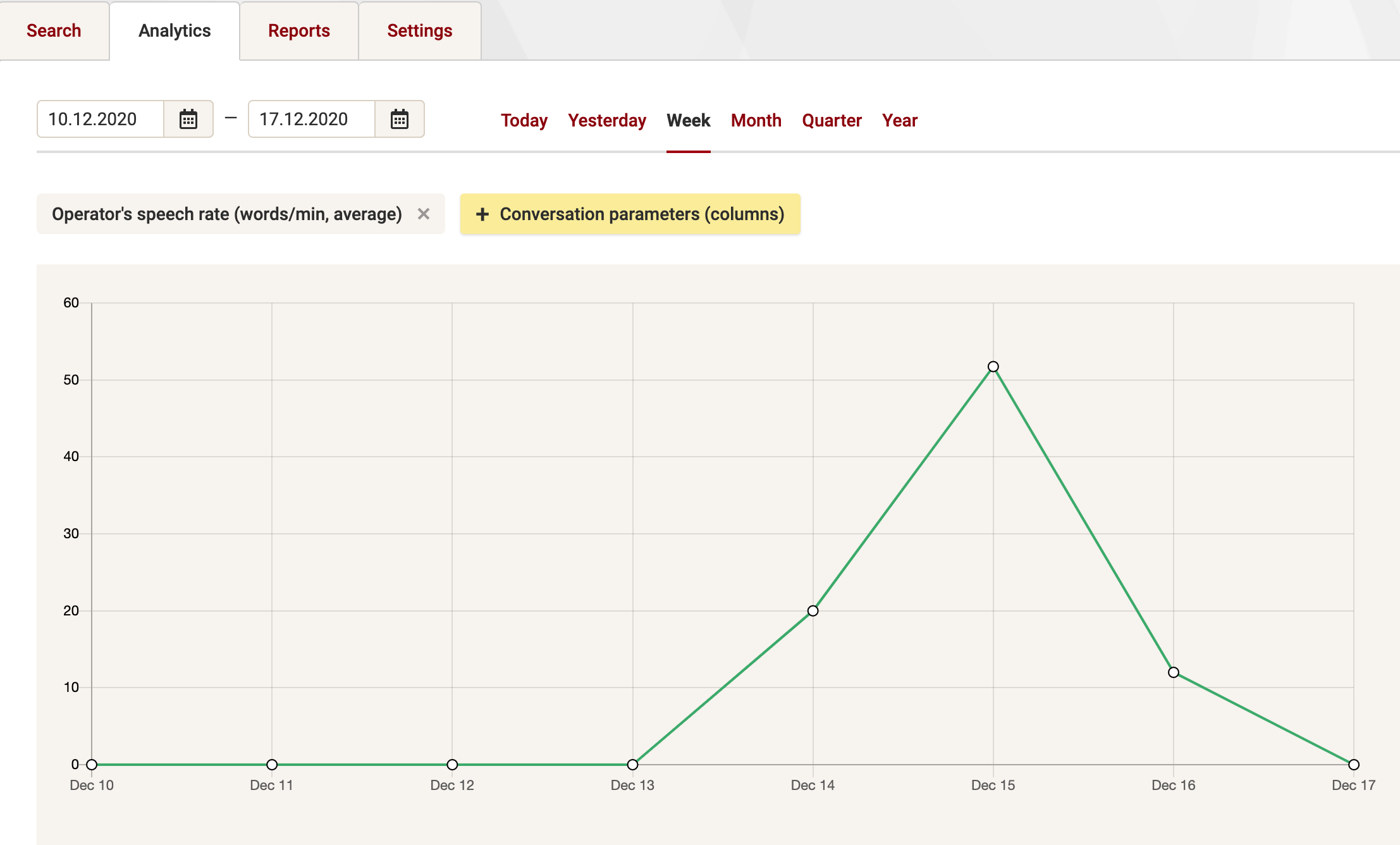 3. Create dictionaries and rating templates in the Settings tab. Generate your own dictionary with words and phrases that can be used for call searching.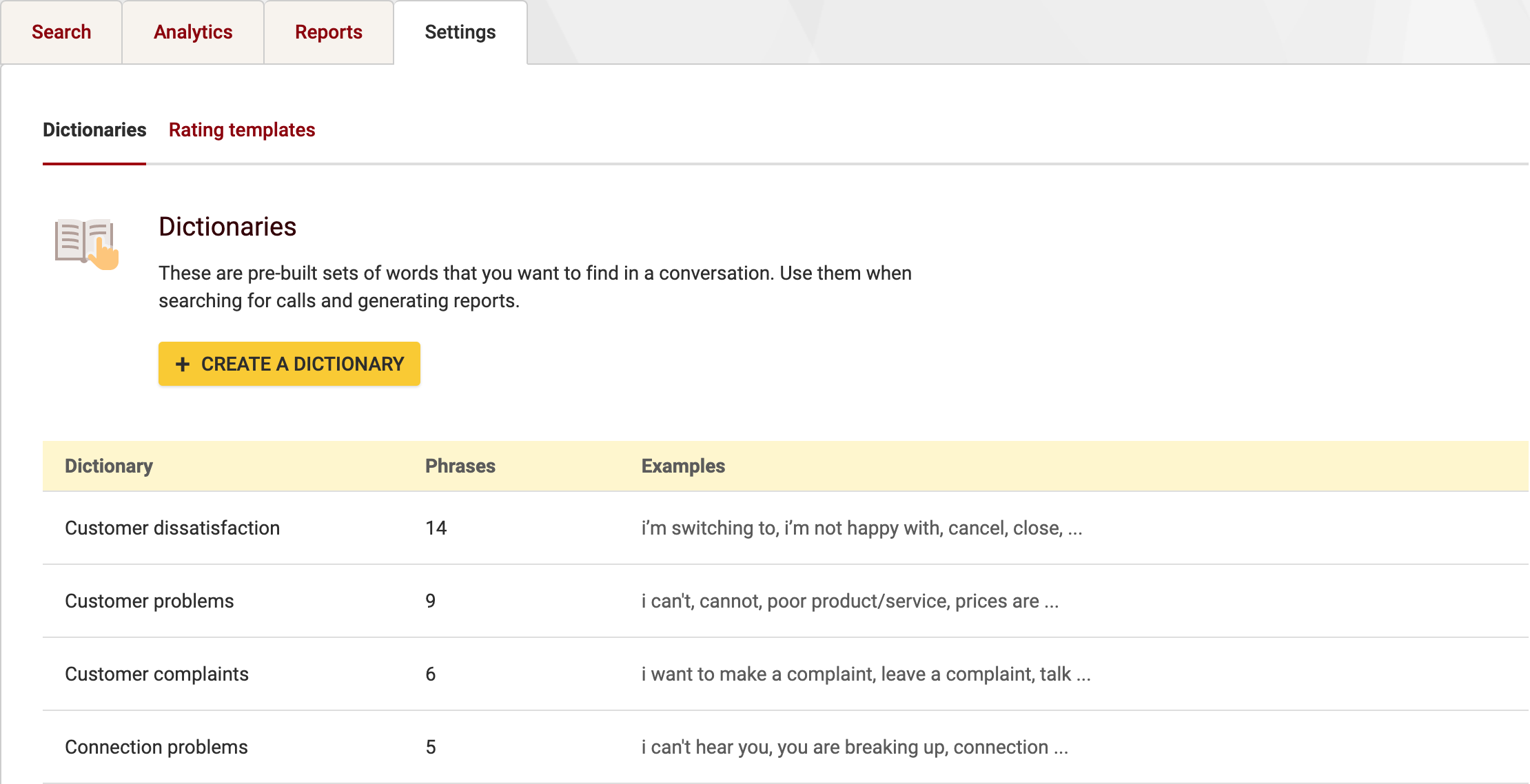 Rating templates are useful to evaluate how often words from dictionaries, long pauses or interruptions appear in a call. For example, you can set a score for the operator's speech rate – through choose points for fast and slow rates. Calls are rates at the end of speech recognition. For a call to be rated, a template has to be already created. In the report, settings add a rating as a selection (row) or column.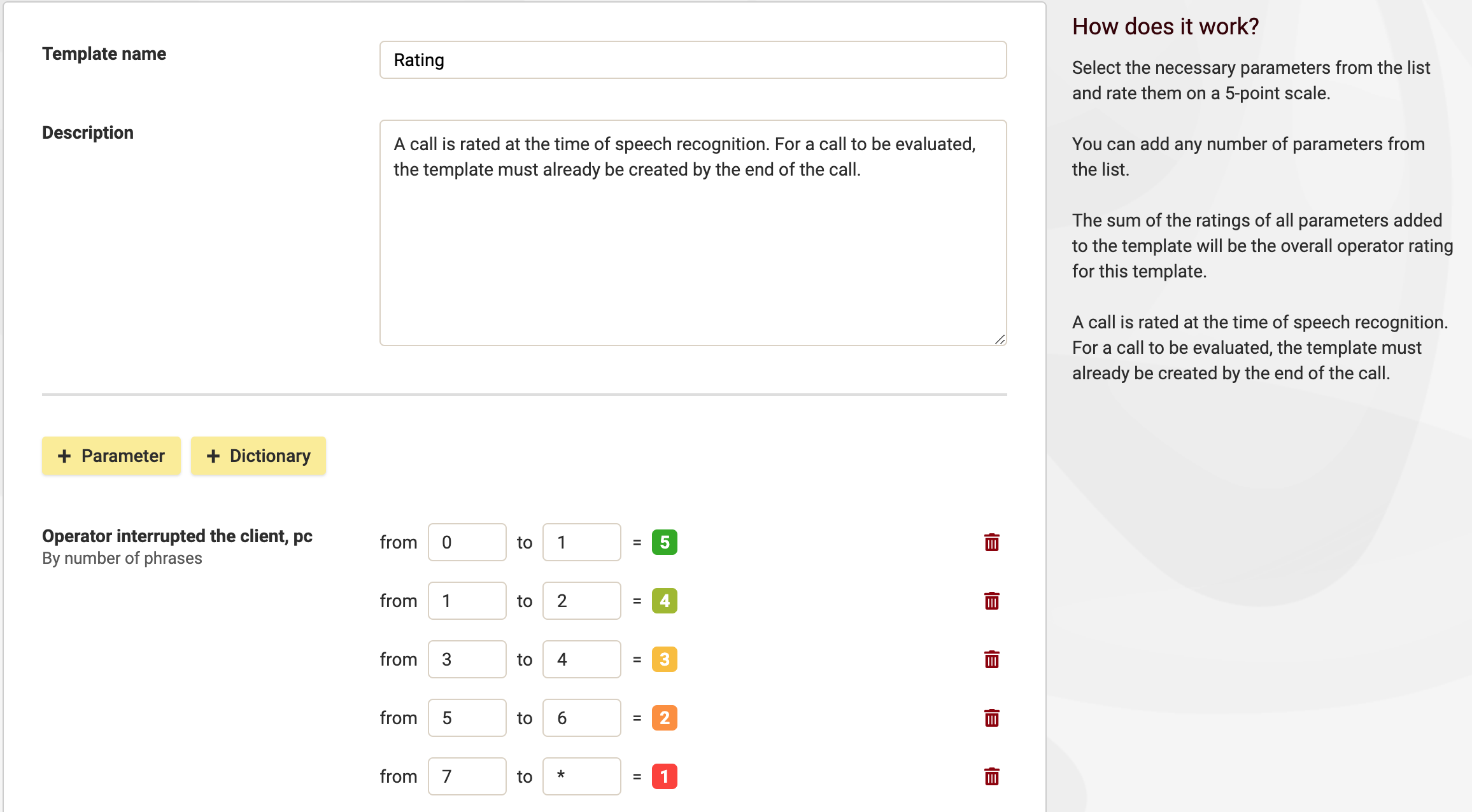 4. In the Reports tab you can set automatic report generation. Pre-set a necessary report once, not to search by several parameters each time.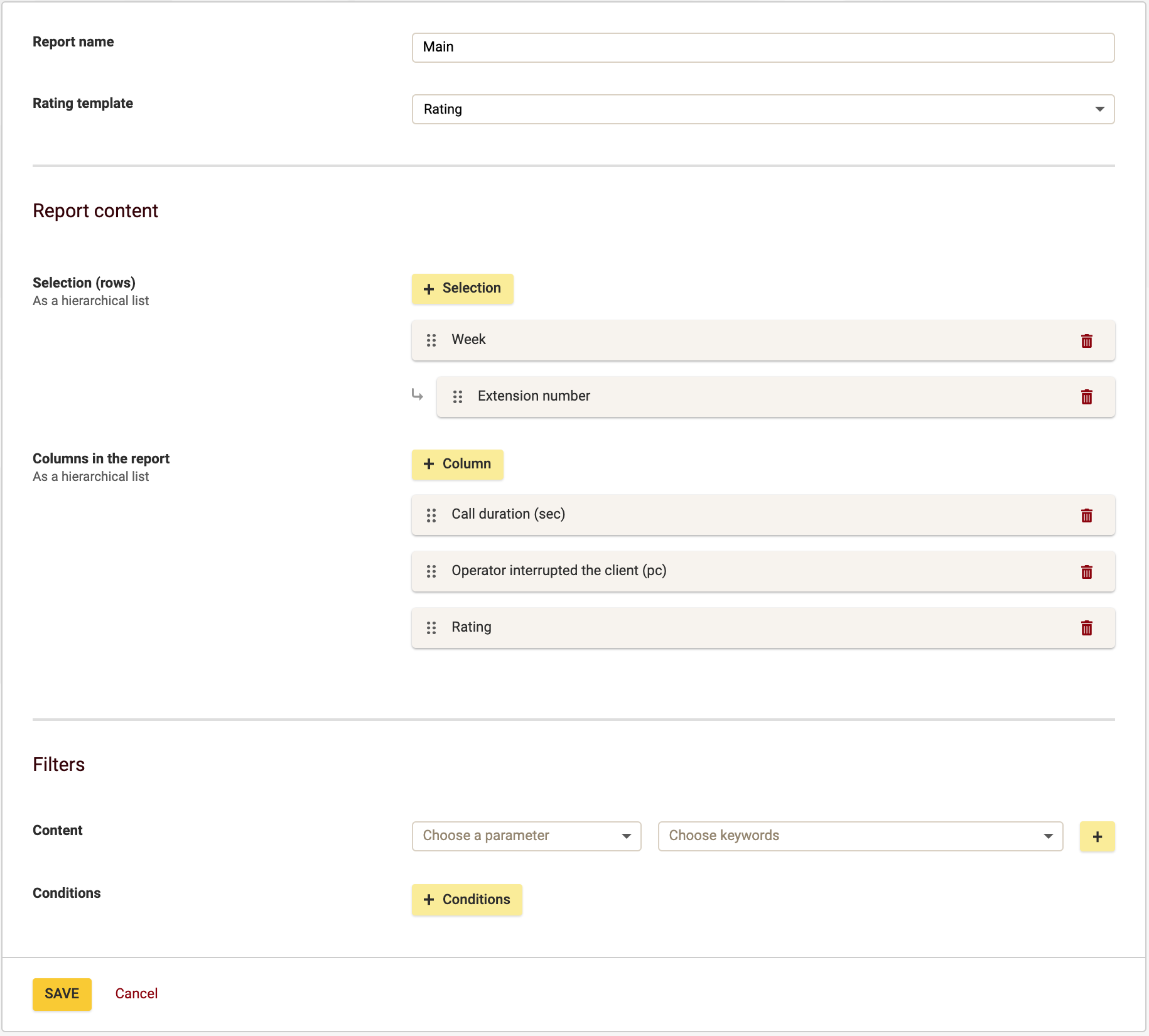 Sample report