In short, a softphone is a software program for making telephone calls over the internet using a general purpose computer rather than dedicated hardware. If you need to make or receive phone calls over the internet, then implementing a softphone at your desk can improve communication flexibility, as well as provide a wide range of other advantages. Softphones are increasingly proving to be a popular tool in unified communications systems that deliver advanced calling features and provide flexibility for remote and in-office teams. This following article explores the features and benefits of having softphones and explores just how softphones operate.
What is a softphone and do you need one?
If you often find yourself making and receiving frequent calls while at your desk and are delivering regular work through a computer device over the internet, then a softphone could assist in improving your day to day efficiency. A softphone is a software application used to make phone calls over the internet. You can install softphone apps and software on any internet connected device. These include mobile phones and devices and standard desktop computers. A softphone enables you to make a receive call without having the need for a traditional desk phone. The features of a softphone typically will offer the full range of services, similar to what a traditional desk phone offers and more.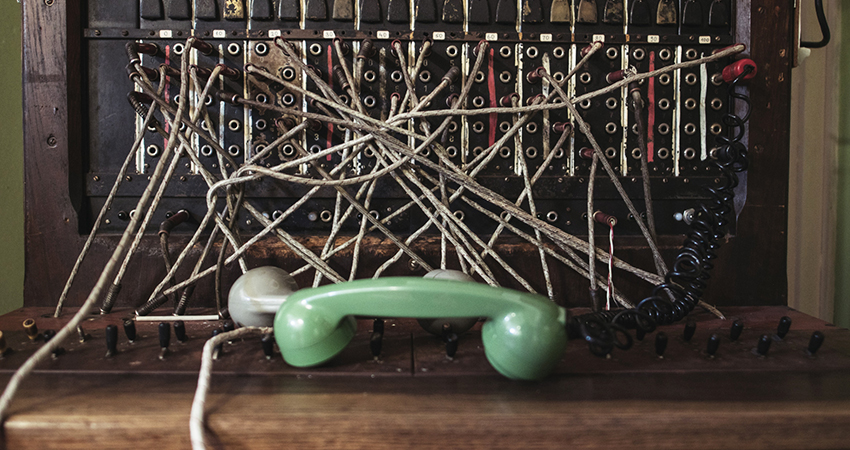 How does a VoIP softphone work?
Softphone communications technology is typically used in Voice over Internet Protocol (VoIP) business phone systems, like Zadarma. Most cloud-based VoIP service providers will offer softphone applications which allow users to deliver voice, text and video communications over the web. A softphone works with most devices that can support a microphone and speaker and plug into the internet. A softphone is clever because it uses software to mimic the functionality of a desk phone on your screen. All of the phone features of the softphone are written into the software providing a friendly and intuitive experience while making a call. Most softphone applications allow callers to drag and drop interfaces on their laptops to connect customers to other representatives. They can put callers on hold or direct them to a voicemail box when you are busy. A softphone is a powerful communication tool, highly beneficial when you have to handle multiple callers. It provides you with extensive call transfer efficiencies ensuring no call ever goes unmissed.
Softphone application features
At Zadarma, we are seeing a huge range in the size of businesses looking to switch from traditional office ways of working towards remote or hybrid working environments. With communication being such a significant aspect of sustaining a profitable functioning business operation, managers are integrating more softphones as well as other tools to ensure unified communication is sustained whilst working environments have changed. Managers have also had to fully embrace the need for training and educating their staff on how to use softphones. This is essential to fully utilise the benefits of connected VoIP empowered communication. Whether you are a start up with a small growing team or a medium size rapidly scaling enterprise with over 100 employees, softphones have become increasingly popular for most businesses of today.
Most softphones are designed for convenience purposes, delivering flexible solutions to maintain fluid connectivity for hybrid or dispersed working teams. They equally offer a simple way to communicate with existing and new customers through a centralised computer device. At Zadarma, we offer a softphone application and are continually advancing the softphone application features we offer. Let's take a closer look at Zadarma's softphone app features.
Zadarma's mobile softphone app is free to all Zadarma VoIP member users and operates on iOS, Android, Mac and Windows. The application provides a wide range of features including calls, messaging, video calling, and screen-sharing. This softphone app can be used with or without a cloud PBX. A cloud PBX, also known as hosted PBX or virtual PBX, is an IP-based PBX solution accessed completely through the internet. Instead of hosting software on a server the way digital systems do, cloud PBX hosts all software and data in the cloud. When you use a softphone app with the cloud PBX, you will benefit from the full breadth of VoIP features and the phone system can be used to its full potential, providing a professional sophisticated business persona.
Among other novelties of softphone applications, Zadarma's application interface design provides an optimum user journey to access features including ease of copying numbers and the fast delivery of SMS messages. New features continue to be added, to those that can be already enjoyed. These include the possibility of configuring disconnection time, allowing for the receiving of calls only using Wi-Fi to save data. In addition Zadarma offers automatic integration with contacts and a call cost and balance display within its application interface.
With distanced working set to stay, businesses are looking beyond their standard office communication needs. Cloud communication platforms like our very own Zadarma's softphone app provides an accessible, usable solution. Moreover Zadarma can offer their VoIP solution through both iOS and Android operating systems. This offers businesses seamless access to VoIP communications internationally through mobile. The sophisticated technology communication platform allows smart push notifications to work in the background so that when you receive a call, your mobile is notified and the app activated so you can accept the call.
Zadarma's softphone app feature-benefits:
Caller ID - Allows you to identify inbound callers along with their location and contact information
Voicemail - Allows you to leave messages in case urgent calls are left unattended or unanswered by the recipient
Call Hold - Allows you to provide a waiting room for callers, for when several inbound calls enter and interrupt each other at the same time. It is also useful in ensuring that customers stay in line while agents seek suitable solutions for their query
Call Transfer - Allows you to refer customers or callers to more appropriate personnel in resolving their concerns
Call Forwarding - Provides you with the ability to forward a call to the relevant respondent through the softphone app
Smart push notifications, independent of app usage - Allows you to help save battery life
Integrated contacts - Keeps you easily in touch with your customer base and ensures your contact directory is synchronised in real-time
Your account balance displays in real-time, allowing you to monitor your account balance throughout your working day
Accessible calling - Make softphone calls via SIP or Zadarma's free cloud-based (hosted) private branch exchange (PBX) with interactive voice response (IVR)
Instant messaging - To clarify specific details or follow-up on important messages exchanged within the call. This can be used when the customer or agent experiences technical problems with the softphone while a call is ongoing. Zadarma network users can send and receive text (SMS) messages for free
The automatic integration provides you with a mobile phone book ensuring contact information is accessible and data stays up to date and never lost
Volume Control and Mute - This can be adjusted, minimised subject to the background noise during each call, and to ensure that discussions in all calls remain clear and free from any form of distraction and miscommunication
Quick Search Directory Dialing - To find contacts you wish to initiate a call with more quickly and dial their number automatically once the search finds an exact match of their information in the directory
Video Calling - To establish a more personal connection by allowing the user to deliver effortless conference calls providing the ability to build rapport with the users
One of Zadarma's most recent software updates allows users to no longer need to have the softphone app open at all times since smart push notifications have been implemented. This means that the app works in the background and when a call gets through, it is activated and you can attend to the caller. Softphones also provide you with the ability to switch a call from your softphone application on one device to another quickly if needed.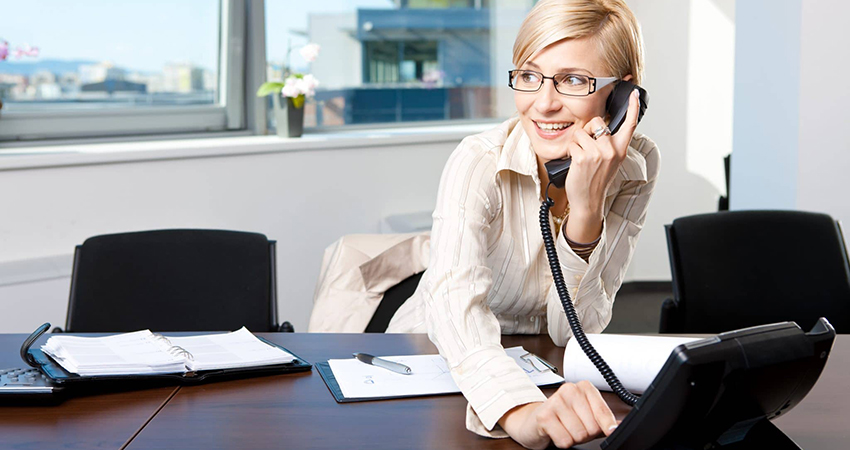 What are the advantages of softphones?
Softphone applications offer a variety of benefits creating cost-saving opportunities and advanced flexibility for your workforce. Most fundamentally they can provide the ability to build a unified communications system, which offers huge efficiencies. Let's now take a closer look at the full advantages of softphone applications.
1. Softphones are cost-effective
Softphone systems are most often implemented to deliver cost saving advantages. With a softphone you do not need to worry about purchasing equipment. Hardware such as a physical desktop phone, headsets, wiring and leases are simply not required. Through implementing a software application, you can often save vast quantities of money as once the application is installed your softphone is ready to use. As you are making and receiving calls through the internet, you will find that your call rates will be cheaper. Mobile VoIP calling is far cheaper than a hardware phone calling alternative. The cost savings associated with softphone versus desk phones are usually one of the most attractive pulls for users to switch to a softphone.
2. Softphones allow for easy CRM integrations & upgrades
Softphone integrations are hugely popular. Many softphones can integrate with your customer relationship management (CRM) platforms, ensuring that every call is routed to the relevant contact in your contact directory and calling system. In contrast to traditional phone hardware, which needs to be replaced when the system breaks or becomes outdated, the softphone application can be simply upgraded. Furthermore, because the software is licensed, upgrades occur automatically, eliminating the need to acquire new software, saving you the hassle and the worry. If you opt for a VoIP supplier like Zadarma, you can access the free client-relationship management (CRM) software solution through the mobile apps. The CRM allows you to plan and track call communications while on the go.
3. Softphones are flexible & provide advanced functionality
Many businesses of today have adopted a hybrid working environment where workers may only come into the office two to three days per week. With a large segment of personnel working remotely, the ability to provide a seamless transition from the standard-office to the home-office requires a modern approach to communications. Softphone applications are perfect in this situation. They serve this purpose well by allowing users to install the software on new computers and mobile phones or devices easily, letting them take calls, browse company directories and find other relevant customer information from home, during their commute, anywhere, and at any time. Softphone dashboards provide you with the flexibility and ease to modify call groups, change an individual's settings, and add or remove team members on the fly. The drag-and-drop call flow builders are often a popular feature within most softphone applications, available through most VoIP service providers. Wherever there is internet connection, you can access your softphone application capability and wider VoIP features. Whether you are at home, in the office, or travelling, a softphone can allow your team to seamlessly work as well as have a more consistent presence, no matter where they are.
4. Softphones accelerate scalability & flexibility
Having a software-based business phone system will provide your business with scalability options as your softphone system can readily modify and add new employees as your company grows. This de-risks and minimises the need to make upfront investment on equipment as you can add new users onto a softphone application very easily, without the need to overspend on unwanted hardware.
5. Softphones can provide conference calling
Video calling has become particularly popular in the last couple of years. Softphones provide you with the ability to host video calls. Unlike a traditional desk phone, you can call someone and communicate with them via a virtual meeting or video call. Since the global pandemic and the sustained demand for hybrid environments, the softphone and video calling has become a necessary and exceptionally useful function for entire workforces. Nowadays the virtual meeting has become regarded as an acceptable substitute to a face to face meeting.
6. Softphones are accessible & well supported
Softphone applications offered through VoIP providers, support a wide range of devices and operating systems, allowing businesses and individuals to access and use them through their existing internet-connected devices. Most VoIP service providers include free mobile apps for iOS and Android, and support for Windows and Mac machines.
7. Softphones are seen as more sustainable & environmentally friendly
Softphones help support sustainability initiatives through the decreased environmental impact as you do not need to buy hardware. Hardware quickly becomes outdated, and often can be unrepairable so becomes obsolete and will then need to be disposed of. Hardware is often difficult to recycle. A cloud based softphone service doesn't require physical devices and backend hardware equipment. This eliminates the need for physical phones and also eliminates the costs associated with updating, maintaining, and moving telephone lines.
8. Softphones provide faster, quality communication
As long as you have a sufficiently capable internet connection, softphone applications will deliver excellent call quality, often better than a conventional calling. Regardless of whether there is weak or no mobile signal accessible, softphone applications will still function perfectly well through WiFi calling. Softphone applications utilised through a VoIP provider, provide digital data transmission through the internet. The data transmission is often faster than traditional telephony through a standard desk phone. This is due to the data being spread out over multiple packets, each taking the fastest route to its intended destination.
9. Softphones are professional & secure
The significant advantage of a softphone app is that your workforce will have a sense of always being present. One of the most important aspects of good call management is real-time presence and being available to deliver a fast call pick up service. This holds business advantages in that you can deliver high level customer service standards that your customers will honour. You can often view the availability of your call handling team in your network using a softphone. They may also check if they are available and 'online' to understand if they are free and available to take a call. Softphones provide more security. You no longer need to provide your personal number as you can set up virtual meetings through your softphone application and caller ID. This can act as protection of identity if required.
10. Softphones provide easy access to recorded calls
One significant advantage of softphones is that they make it easier to access recorded phone calls. Recorded calls can be frequently accessed by simply clicking on a link to an internet file that is created automatically after each call. With the touch of a button, these links can be saved and shared. You can re-listen to calls which can provide advantages to monitor your call handling team's performance as well as re-listen to calls to ensure you have noted the correct details around your sales deal or enquiry, even after the call has finished.
11. Softphones can provide international calling
Softphones can offer benefits for businesses who intend to make a volume of international calls. With the continuing surge in international, remote and mobile working there is a growing trend towards looking beyond standard features when selecting a scalable, easy to use VoIP provider for business. Cloud communication platforms like Zadarma provide accessible, usable mobile apps for Android & iOS which offer businesses seamless access to Voice over Internet Protocol (VoIP) communications internationally through your mobile.
In conclusion: Why should you switch to a softphone?
There are plenty of softphone options available on the market today that allow you to operate most of your business functions through a centralised softphone application. They allow you to take and receive local and international calls on your company number wherever you are. When adopting a softphone application through a VoIP provider you can often leverage and access free features available through the PBX, providing flexibility to grow or downsize and change geographical location while retaining all of the existing company phone numbers. Softphones assist in providing unified communications. They instantly provide you with the ability to manage all of your company's communications through a single easy to use centralised system.
Zadarma provides accessible, usable softphone mobile applications for Android & iOS which offer businesses seamless access to Voice over Internet Protocol (VoIP) communications internationally through their mobiles. These softphone mobile applications offer comprehensive calling features, including options for when and how calls are received, as well as, contact integration, and lots more. These features are all available with a quick application download through an easy-to-use interface. Try it for free.