Merry Christmas and Happy New Year
23.12.21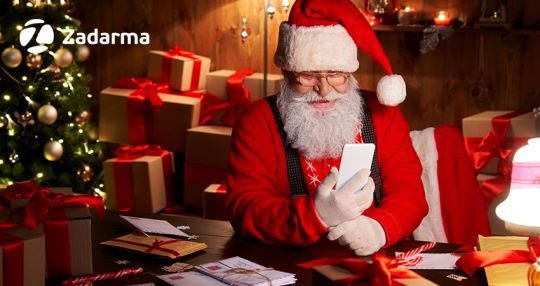 This productive year is coming to its end, and it's time to see what we have achieved and give away presents. As always, we would like to thank you, our clients, for entrusting us with your communication. We appreciate it and have prepared these 4 gifts for you:
10% to all top-ups until January 11, 2022
40% and 30% off Corporation and Office price plans in all regions
free speech recognition minutes even for free price plans
50% discount on numbers in 22 countries
You can find promo codes and offer details in our blog. There you can also see our main accomplishments, including the products and services we have introduced in 2021.
We wish you and your business health and flourishing, to maintain and multiply what you already have. And we will be here for you for many years to come. Happy holidays and, of course, stay connected next year!
---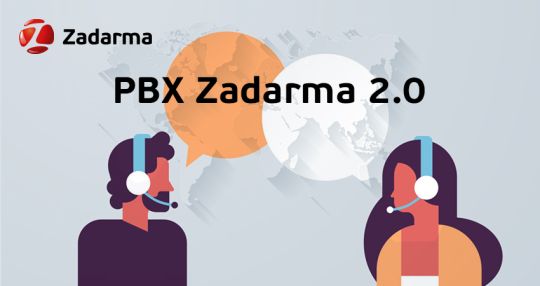 Welcome Zadarma PBX 2.0. The main changes occurred on the "Incoming calls and voice menu" page, particularly we have added multilevel voice menu settings, along with a graphic PBX constructor - you can now visually set up your telephone network as a block diagram. Switch to Zadarma 2.0 saving all your current settings via this link.
This is a beta version of the new PBX, in the following months more interface and functionality features will be added. You can contact us with any questions or suggestions via a support ticket.
Number coverage and price plans expansion
14.12.21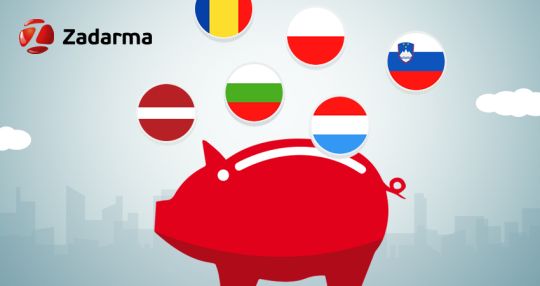 Expanded mobile and landline numbers coverage:
All these numbers were already added to our price plans that already include outgoing call minutes and extended PBX features.
Additionally, bundles Office and Corporation received:
EU region
mobile number in Latvia
national numbers in Romania and Luxembourg
calls on mobile numbers in Bulgaria, Slovenia, Luxembourg
World region
Americas region
Russia region
Landline numbers in 20 cities.
Numbers in the largest cities of Ukraine were added to our pool with great call terms.
Zadarma turns 15!
13.12.21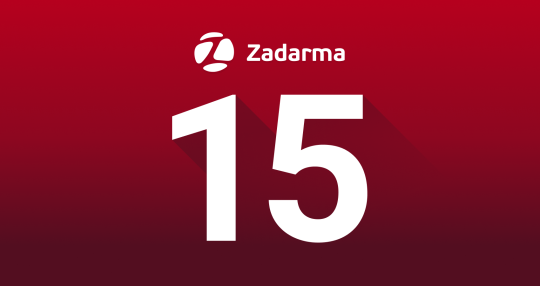 On December 12 our service celebrated its 15th birthday. Over these years we grew from a local business into a large international service with 2 million active users from 160 countries around the world. We would like to thank our clients, partners and employees for productivity.
Our most important news is coming up: one of the biggest updates will be announced in the upcoming week! We keep on working!
New SIP encryption capability
16.11.21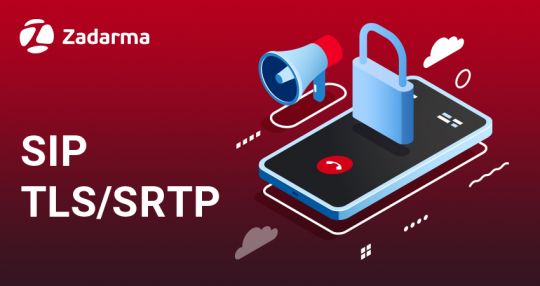 To the ability to encrypt all calls via WebRTC we have also added SIP connection encryption via TLS and SRTP cryptographic protocols.
TLS and SRTP are popular encryption protocols that provide security and confidentiality of all calls.
You can enable SIP encryption on your equipment, detailed instructions will help you with that.
Important — TLS and SRTP can only work together, if you enable TLS, SRTP must also be enabled for calls to get through.
Zadarma official apps for Windows and Android also support TLS/SRTP protocols (the feature will be available for our iOS app in the nearest future).