Zadarma milestone: we have reached 1 000 000 clients!
23.01.18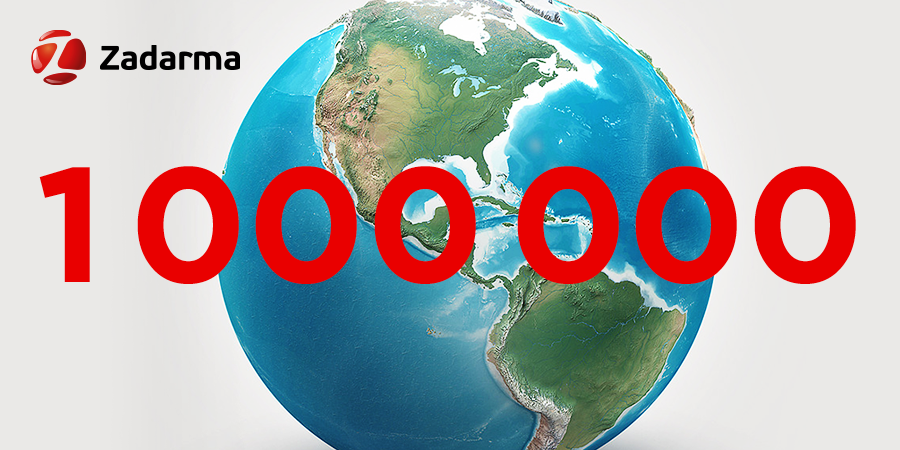 Our 1 millionth client registered with our service in January 2018. We have dedicated 11 years of hard work to reach this important milestone and we have constistently improved our services and expanded the geography of our business during this time. Our 1 millionth system user is a corporate client from Russia and we have also decided to celebrate and gift our 1 million first client, who has registered with us from Bulgaria. Thank you for helping us grow!
New Year promotions from Zadarma: Virtual numbers half price and additional 11% on all account payments
22.12.17
We'd like to wish our clients Merry Christmas and a very Happy New Year. In order to congratulate you with upcoming holidays and to celebrate our 11th birthday, we'd like to offer you the following promotions:
50% discount on virtual numbers in 18 cities for the whole of 2018;
11% bonus on all account payments during the promotion period (giftcode: NY2018).

The promotion period is between 18.12.2017 and 11.01.2018.
Updated web phone and new filter settings in PBX call statistics
15.12.17
We have released an updated version of our web-phone for making calls from Zadarma personal profile. The WebRTC phone has a new design and has an increased programme speed. We have also added an incoming calls notification feature in the web browser together with call statistics. Additional update is available in PBX Statistics. You can now filter the calls based on the selected phone number and see the call statistics for each number separately. If you use Zadarma virtual numbers in different promotional channels, you will be able to see the performance of each channel in separate fields.
Zadarma Cloud PBX intergration with Zoho CRM and Salesforce CRM
08.12.17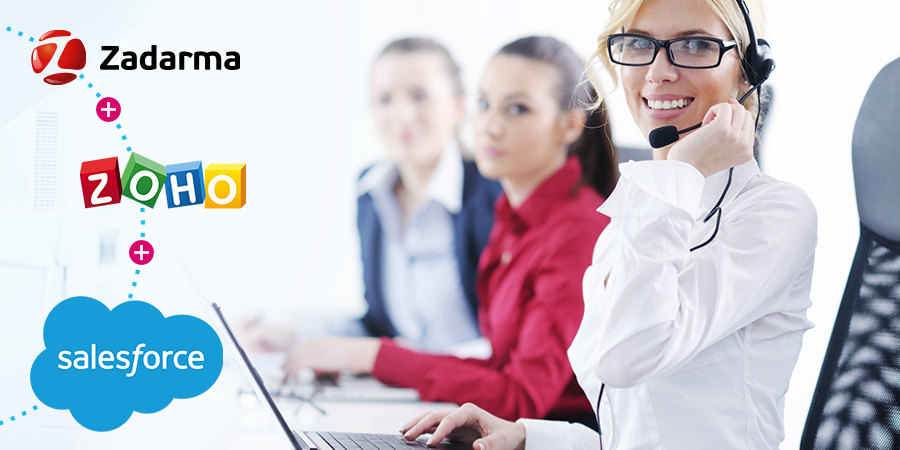 We are announcing official Zadarma cloud PBX integration with two largest CRM-systems - Zoho CRM and Salesforce CRM. Free integrations work without additional agents and include all the necessary functionality:
Calls to clients in one click;
Client pop-up card at the time of incoming and outgoing call;
Integration of call statistics with conversation records;
Listen to call recordings directly from the CRM;
In Zoho CRM, calls to clients are automatically routed to the appropriate personal manager and are redirected if the manager is busy.
Detailed information about the integration and its setup can be found on the Instructions page - Zoho CRM and Salesforce CRM.
New unlimited price plans for calls to Europe, North and South America
09.11.17
New "Personal Unlimited EU" price plan offers 500 minutes for calls to mobile numbers in UK, France, Germany, Ireland and 8 other countries in Europe. Plus 500 minutes for calls to all landline numbers in Europe and 7 largest countries in the world. The price plan can be used to make calls from the EU phone numbers only.
New "Personal Unlimited US" price plan offers 1000 minutes for calls to USA, Canada, Mexico, UK, India, China and 15 other countries.
Both price plans have 1 outgoing channel restriction.