Zadarma brand exits Russian market
08.03.22
Zadarma brand ceases business in Russia. The service will fully maintain its operations for other clients and countries.
We will remain a high-quality European brand operating according to all the principles of international information security.
Free Ukraine number renewal
25.02.22
In order to maintain a stable connection, phone numbers and price plans in Ukraine have been renewed for one month for all our Ukrainian clients.
Updated automatic payment system — always stay in touch
22.02.22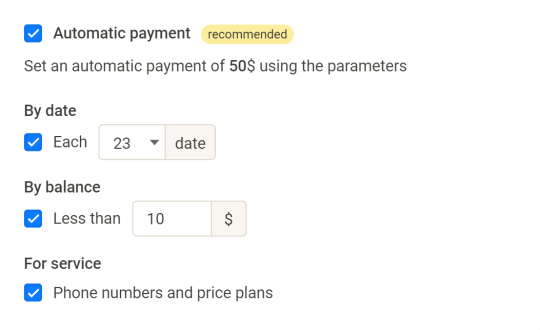 We are introducing the new automatic payments system. Now you can automatically top up your account balance using preset parameters - on a certain date, when reaching a low balance or for numbers and price plan fees.
For added security only three automatic payments per month are allowed.
We recommend setting up an automatic payment in your personal account and always stay connected!
France mobile numbers - best cost and best connection terms
12.01.22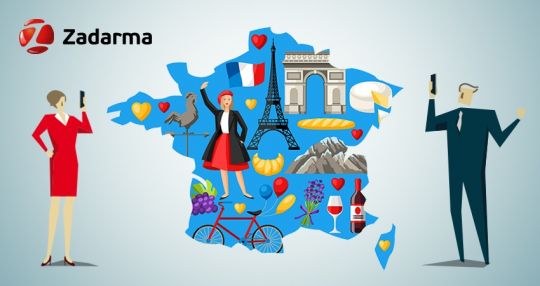 Our service has become an MVNO-operator, and we now offer our own mobile numbers in France with access to calls and SMS.
In honour of this event, we are offering 50% off monthly fees for six months for French mobile numbers. The offer is valid until May 1, 2022.
Merry Christmas and Happy New Year
23.12.21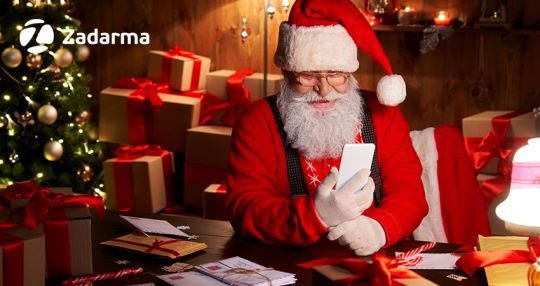 This productive year is coming to its end, and it's time to see what we have achieved and give away presents. As always, we would like to thank you, our clients, for entrusting us with your communication. We appreciate it and have prepared these 4 gifts for you:
10% to all top-ups until January 11, 2022
40% and 30% off Corporation and Office price plans in all regions
free speech recognition minutes even for free price plans
50% discount on numbers in 22 countries
You can find promo codes and offer details in our blog. There you can also see our main accomplishments, including the products and services we have introduced in 2021.
We wish you and your business health and flourishing, to maintain and multiply what you already have. And we will be here for you for many years to come. Happy holidays and, of course, stay connected next year!
---