Calls to United Kingdom price change
29.06.21
From July 1, 2021 UK mobile providers are changing the price of calls to their networks from most countries. To continue making calls to the United Kingdom at affordable rates, we recommend making calls using the UK or any EU country CallerID.
Due to these changes, free call minutes to the UK will no longer be available in the World bundle.
For making calls to the UK at attractive rates simply connect a number in London with 50% off for six months.
2 million users!
15.06.21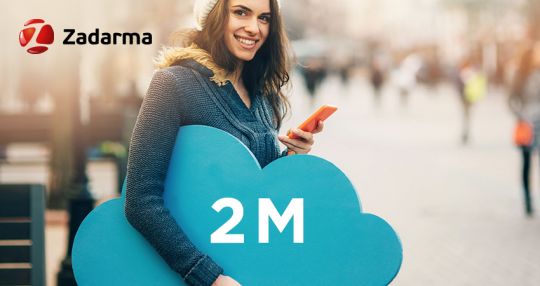 At the beginning of June, 2 000 000th user signed up for our service. We are happy to welcome a Creative Director of a Marketing company from Dublin, Ireland as our 2m user.
We continue to grow and improve with you. New data centres, new phone numbers, new number – all these possibilities are available thanks to you all. Thank you for your trust!
In honour of this occasion we are presenting gifts to everyone — 20% Office bundles for three months. To activate the discount enter a promo code in your personal account — 2MEU, 2MUSA, 2MWRLD, 2MAMER, 2MRF, 2MUKR, 2MKZ. The offer is valid until July 31, 2021.
Zadarma API instructions — number connection and dealer accounts
31.05.21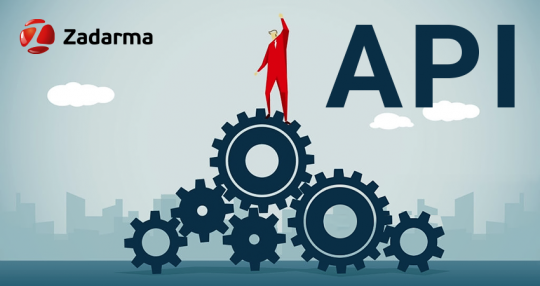 Instructions for new Zadarma API extensions were added:
Methods described in the instructions will allow you to fully manage telephony from your own interface — you can telecom services under your own brand (White label).
Voicemail messages to text
03.05.21
Please welcome the new useful feature. Now all voicemail messages can be transcribed and sent to you in a text form to our Zadarma apps on iOS and Android or via email. Simply enable speech recognition for all calls in extension number settings.
Use examples for this feature can be found in our blog.
Updated Zadarma app for Windows
27.04.21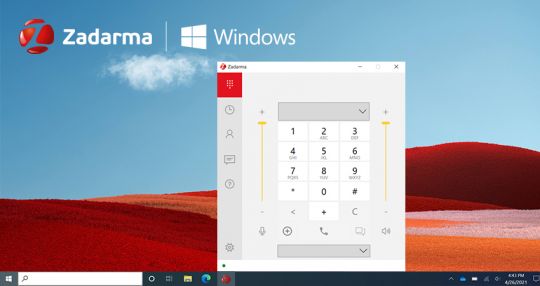 Zadarma app for Windows had a major update, here are the new features:
Account choice on the home screen;
Call forwarding setup and CallerID change within the app;
SMS reception;
Call back using the number that was called feature;
Contacts import/export;
7 interface languages.
You can download the app and take a look at setup instructions on this page.