Free HubSpot integration with Zadarma PBX works without additional modules or mediators, providing top connection quality and security.
Zadarma-HubSpot integration is absolutely free.
Integration features:
Calls to HubSpot clients in one click.
Pop-up call notifications, ticket creation.
Call statistics and recordings integration. Access to call recordings from HubSpot interface.
Calls from clients are automatically routed to the designated manager.
Client's name display on your IP-phone during the incoming call.
Zadarma advantages:
Completely free PBX, 5 minutes setup
Phone system bundles for call at attractive rates to all destinations
Multichannel numbers in 100 countries (local, mobile, toll-free)
Additional features: number porting номера call tracking, website widgets, video conferencing
Maximum quality and security (13 years of work, data centers in 5 countries, 24/7 support)
Connect PBX for free
Set up instructions
1. To integrate virtual Zadarma PBX with HubSpot, the following conditions have to be met:
Zadarma virtual PBX is created and set up. Minimal settings: extension numbers created (1 to 50 – one for each employee), call recording enabled if required (call recording to the cloud), and No Pushing default scenario is created on the page My PBX – Incoming calls and voice menu.
2. In your Zadarma personal account go to the page Settings – API and integration, choose HubSpot and click Enable integration, then click Activate integration. HubSpot page will pop up, where you need to allow access by clicking Grant Access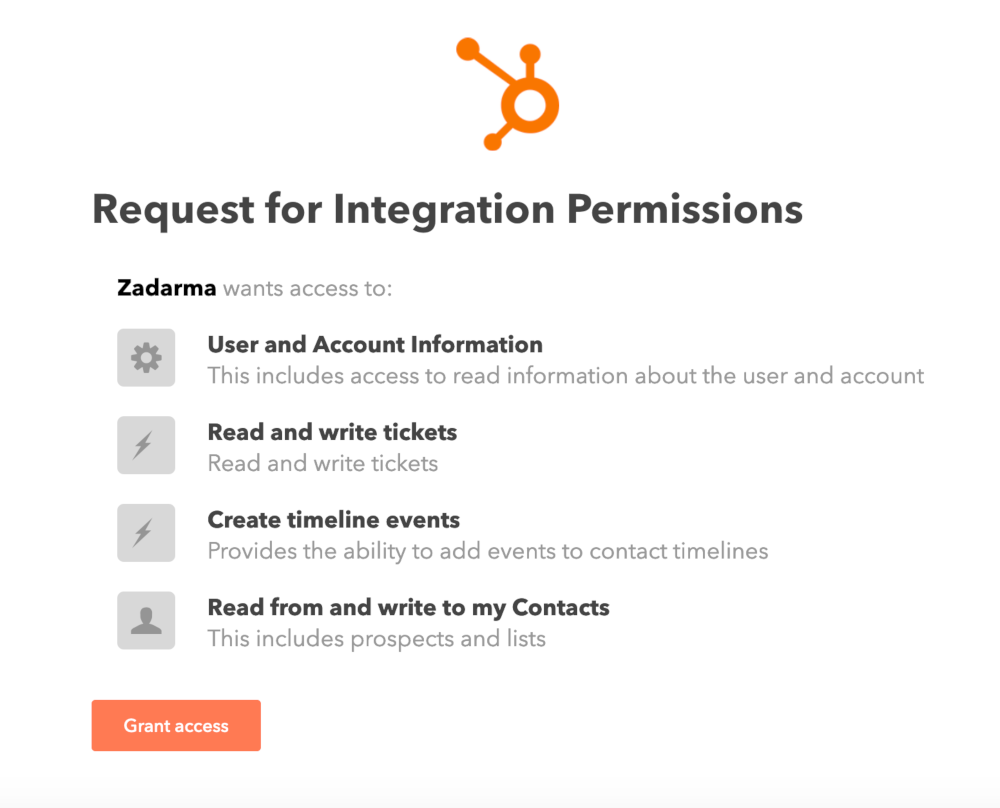 Assign PBX extension numbers to HubSpot users and press Save. A token will be generated for each user, which they would need to enter during the first outgoing call from HubSpot.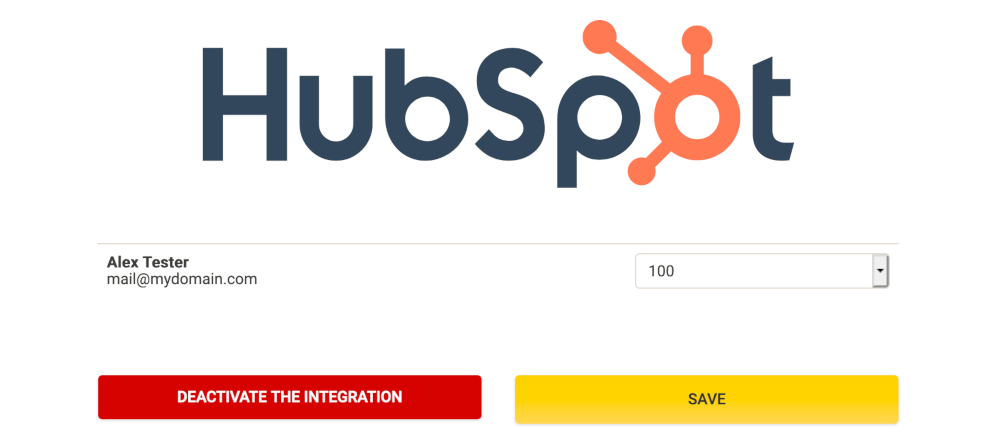 3. To make an outgoing call from Hubspot, open a contact, click Call and Call from browser. During the first call you need to enter user token and click Submit. A call will be initiated to user's extension number and after it is answered will be connected with the contact.
Please note: HubSpot users who created CRM starting from 2020, call from CRM feature is only available if SalesHub or ServiceHub is connected. All other integration features do not depend on certain hubs and are available for all users.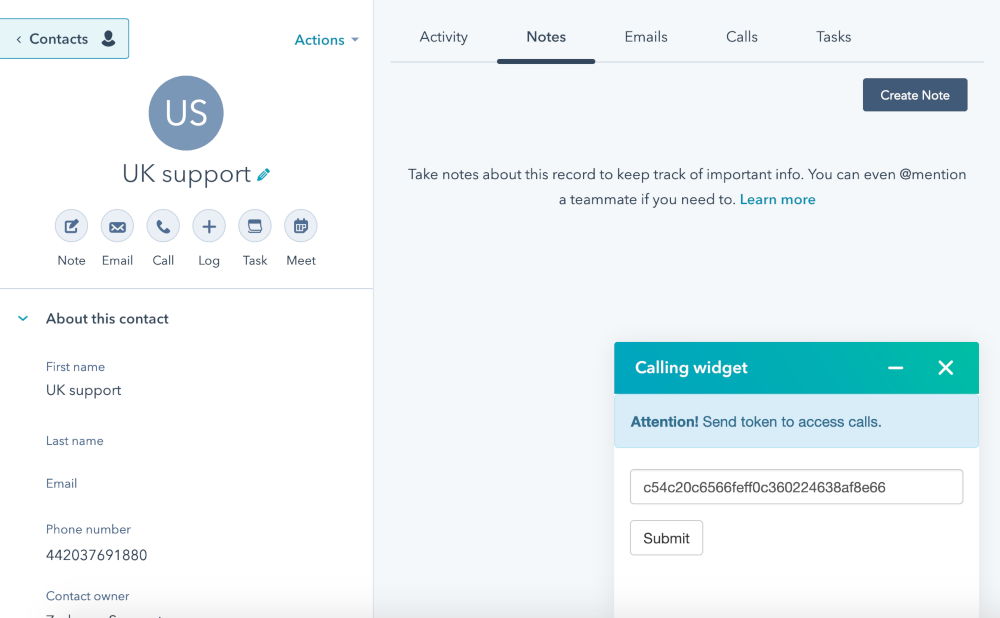 HubSpot integration set up is complete.
During incoming and outgoing calls in HubSpot, a ticket will be created which will have call recording attached at the end of the call.