Services
Pricing
Solutions
Support
Zadarma - 10 years with you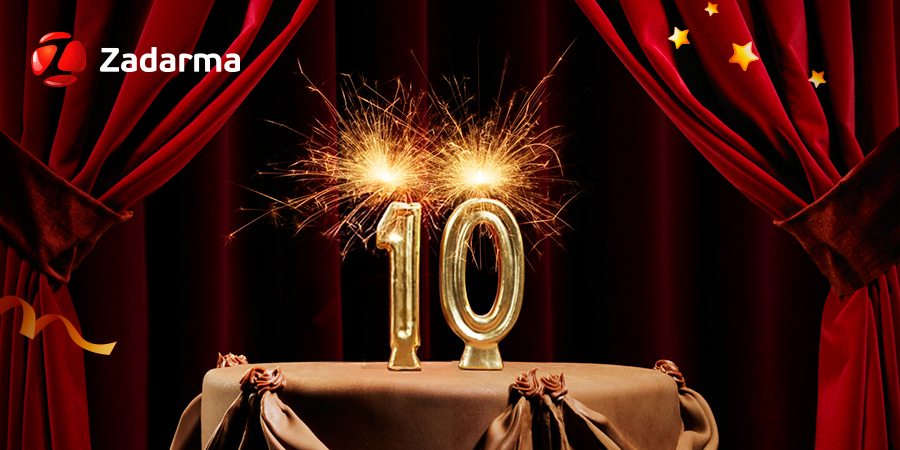 Zadarma Project celebrates 10th anniversary!
Zadarma Project celebrates 10th anniversary. During these years we got invaluable experience and invaluable clients. Now our network has increased to 4 separate data centers, hundreds of full redundant servers, and that's all for our clients can get maximally reliable service. Full automation and expert planning allow not to increase, but also to decrease service cost with constant growth of quality. We can speak for a long time about our evolution, but you already know - at present our project has 700 thousands of users from 150 countries of the world and we appreciate each of you. It's time to get to pleasant part of anniversary - gifts for our users.
In honor of 10th anniversary we give you 10 days of gifts (promo will be effective till 10 of January 2017).
1. Phone numbers in 10 cities on 6 months at half-price (50% discount on 6 months for new numbers)
2. 10% on all account payments during 10 days (gift code 10years)
Simply enter code 10years on page My account - Refill, and we'll add 10% of your on your account balance
All gifts can be used at the same time.
Thank you for being with us, we promise to surprise you and further!