Why CRM needs a calendar? What events can be added there?
Calendar in CRM is a task and errands planning tool.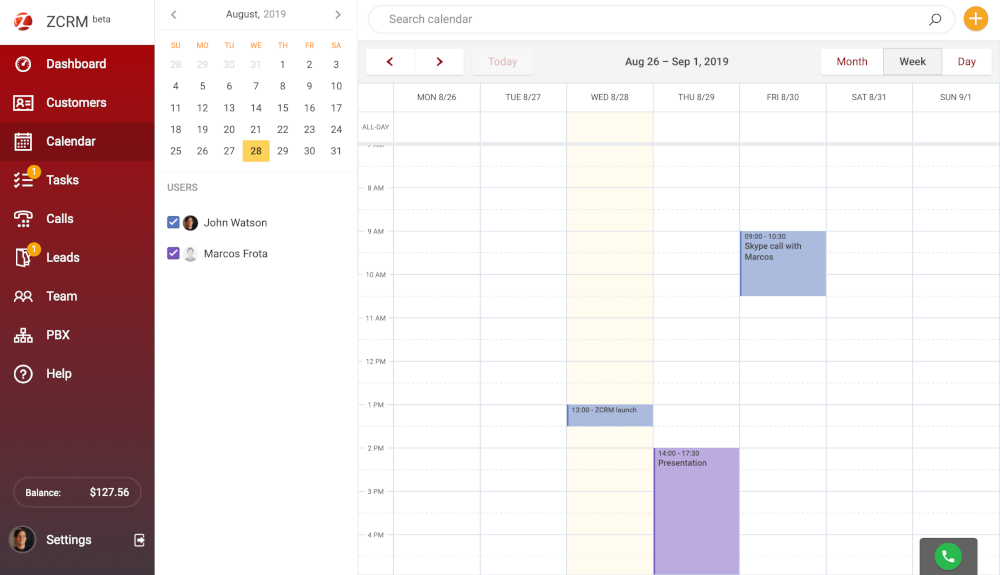 You can create two types of events: task and call.
A task allows you to choose participants among colleagues, add leads and clients. A call only has one parameter – a phone number that needs to be called.
You can see all the errands in the calendar menu, and in the Tasks tabs. They can be displayed in Kanban and as a list.
Tasks will be marked in different colors – one for each employee, it can be changed in the settings.