How to use a number without internet connection?
You can accept calls to your virtual number via call forwarding, without internet connection. In this case the call will be charged as an outgoing one to the number you are forwarding it to (you can learn call forwarding costs here).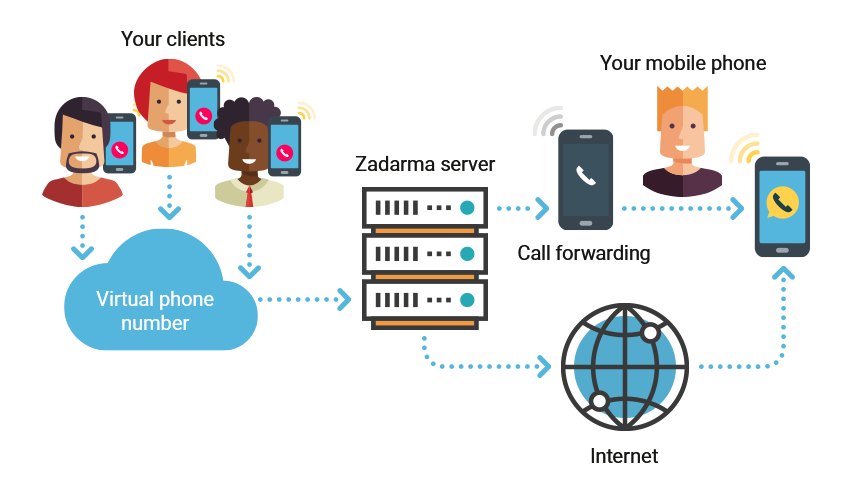 More information about call forwarding can be found here. There are two types of call forwarding:
Unconditional (always) – calls are always forwarded;
Conditional (no response, unavailable) – calls are only forwarded if there is no internet connection or it is unstable. We recommend enabling conditional call forwarding to always stay connected and not depend on the internet (even when we talk about Wi-Fi and 3G).
To setup call forwarding you need to:
If you do not use PBX, go to Settings – SIP Connection and in call forwarding section enter a number you want calls to be forwarded to. Then, choose conditional or unconditional forwarding.
If you use PBX, go to My PBX – Extension numbers, choose an extension number and enter its settings. In the section Call forwarding and voice mail choose forwarding method (always / no response,unavailable) and enter the phone number you want calls to be forwarded to. And save the settings by checking a box next to Phone number field.