How do I receive an invoice?
To receive an invoice when making a payment in your personal account via Visa, MasterCard or PayPal, you need to first check the "I want an invoice" box and fill in your company data that will appear on the invoice. After entering VAT number, click "Verify" to enable correct VAT calculation.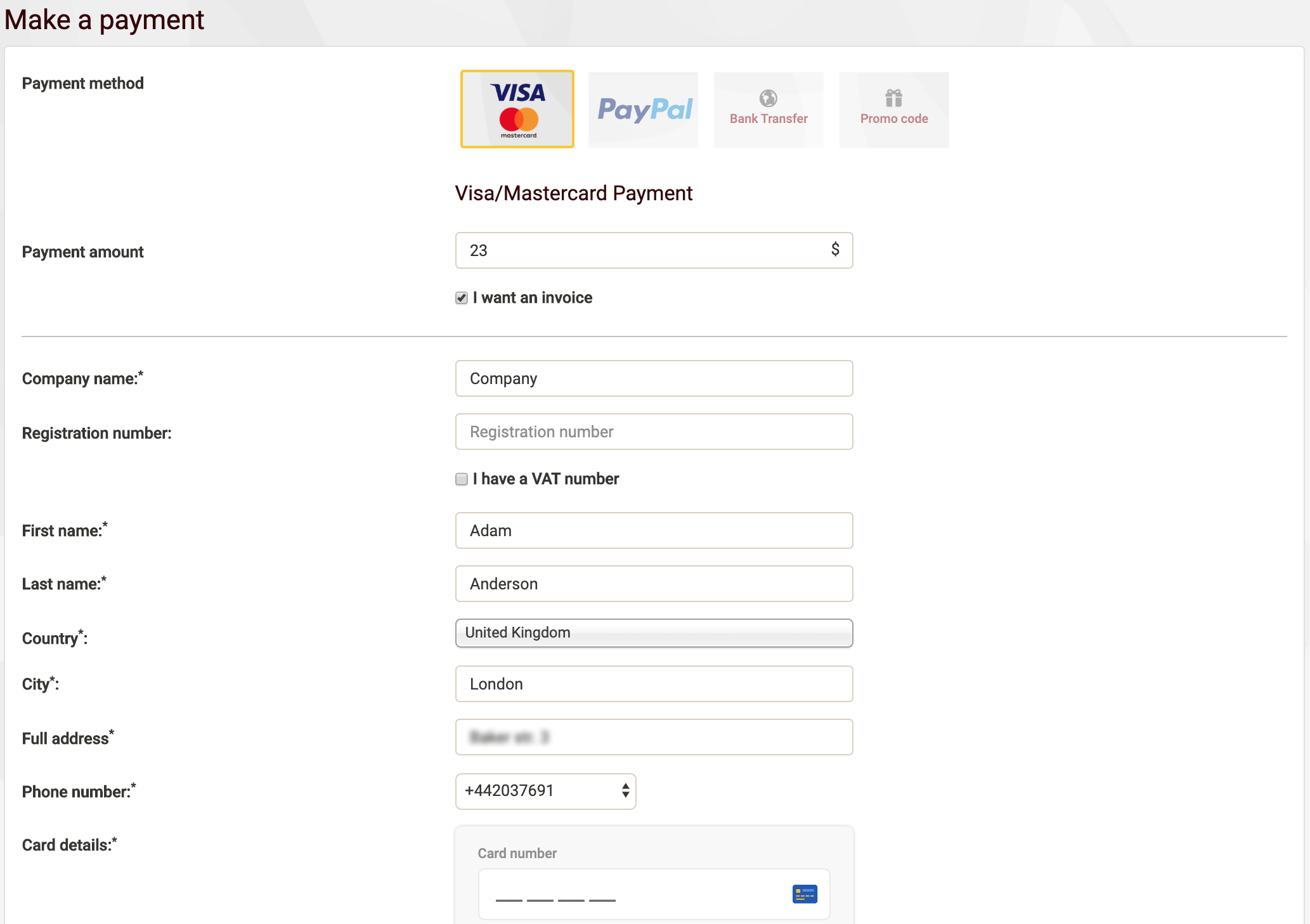 Invoices for your payments will be available directly from your personal account.
If you prefer paying via bank transfer:
Enter the amount and request a proforma-invoice, you will receive it to your registration email address;
Make your payment via wire transfer from your company bank account;
We will send you the final invoice after we receive your payment.