Free Zadarma PBX integration with YCLIENTS does not need additional modules or intermediaries providing best connection quality and security.
Zadarma-YCLIENTS integration is absolutely free.
Integration features:
Pop up incoming call notifications
Missed call information display
Call statistics and recordings integration. Access to call recordings from YCLIENTS interface
Outgoing calls in one click from client card using Zadarma Chrome extension
Zadarma advantages:
Completely free PBX, 5 minutes setup
Phone system price plans for call at attractive rates to all destinations
Multichannel numbers in 100 countries (local, mobile, toll-free)
Additional features: number porting call tracking, website widgets, video conferencing
Maximum quality and security (13 years of work, data centers in 5 countries, 24/7 support)
Connect PBX for free
Setup instructions
1. To integrate Zadarma virtual PBX and YCLIENTS the following conditions have to be met:
Zadarma virtual PBX has to be created and set up. Minimal set up: virtual numbers created – between 1 and 50 (one for each employee), call recording enabled if needed (Call recording to the cloud), "no pushing" default incoming call scenario is created in My PBX – Incoming calls and voice menu.
2. In YCLIENTS interface, in the top left corner click on the name of your branch and then choose your network.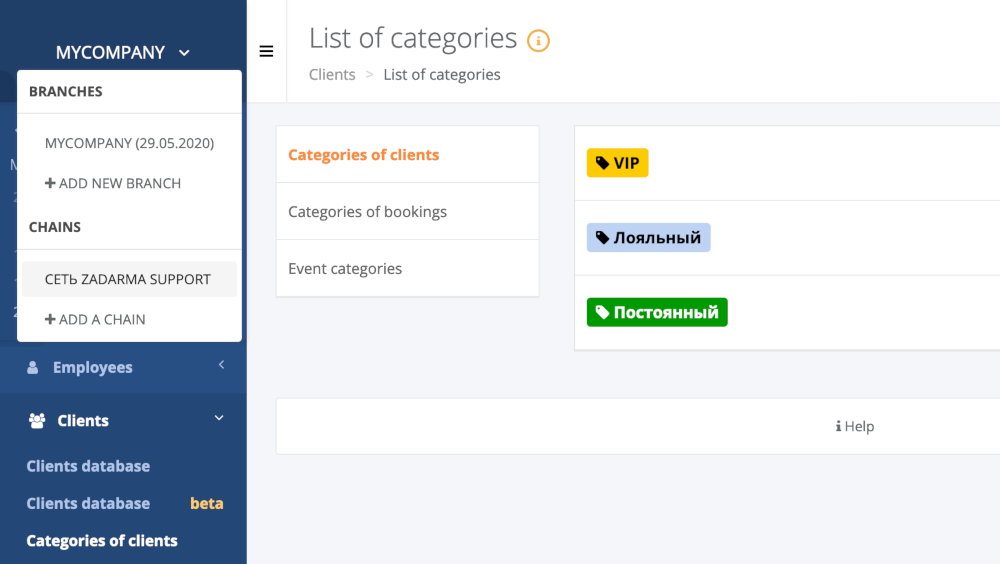 Go to Telephony, on the right side of the page copy your token, it will be required in your Zadarma personal account.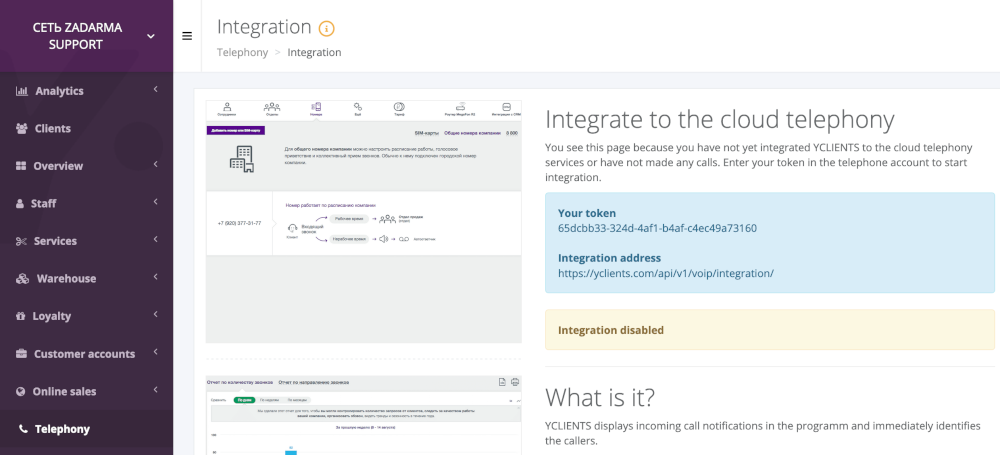 3. In a different browser tab open Zadarma personal account, go to Settings – API and integration page, choose YCLIENTS and click Enable integration. Input the token you have previously copied from YCLIENTS and click Activate.

Return to YCLIENTS tab and go to Routing page (Network – Telephony – Routing) in the Identification field enter you Zadarma PBX extension number, and in the Route field choose Create route.
In the Name field enter any route name, and in the User field choose your YCLIENTS user, in the parameter "Where to save call history on route" choose value "Network call history and notified salons", then click Save.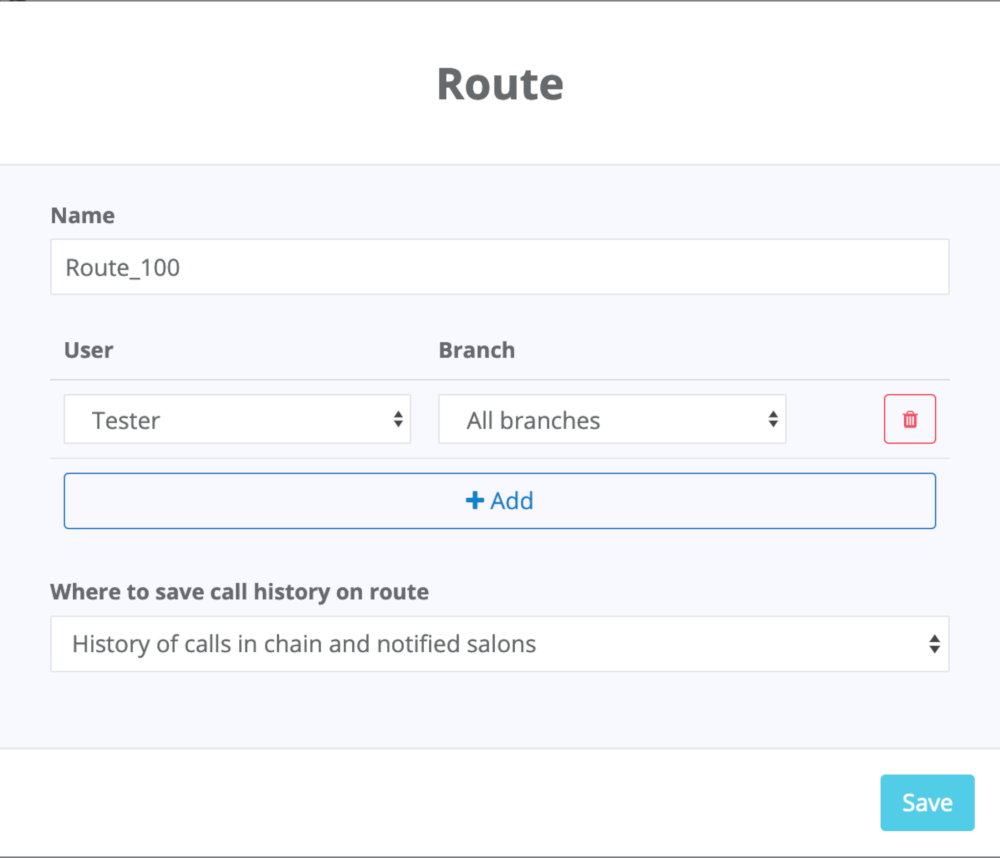 YCLIENTS integration setup is complete.
During an incoming call, in YCLIENTS in the bottom left corner you will see a call notification, from which you can open client card or make an appointment for a client, after the call is complete, call recording will appear on the page Overview – Calls and in the client's card.